Marketing Copy
Millions of people across the U.S. have numerous options for redeeming points. One of those options is turning rewards points into assistance for causes which are dear to the redeemer.
Additionally, the CharityChoice donation card can be given as a gift to family and friends celebrating a special occasion. The gift recipient can choose which cause THEY want to donate the funds to.
1832 was hired to rewrite marketing copy which appears on various sites in order to entice more people to choose the CharityChoice donation card as an option. This includes:
Understanding the business model: We had conversations with the business owner and marketing team, learned how the donation card is displayed on supplier sites and discussed potential changes to encourage more people to use the donation card.
Crafting marketing copy: Short and long marketing copy (2 versions of each) were supplied, to provide CharityChoice with options about how best to display its unique opportunity to users.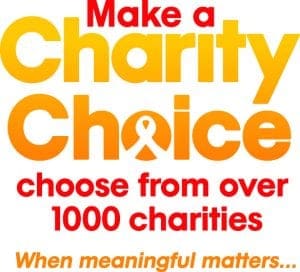 CLIENT: CharityChoice Donation Card
WEBSITE: charitygiftcertificates.org/
MISSION: CharityChoice gifts are donations that you make on another's behalf. The recipient receives a gift card, which empowers them to use the card to donate to the charity of their choice.
TYPE: Midsize business, which partners with over 1,000 nonprofits
LOCATION: United States
WORK WITH: Business owner and marketing team