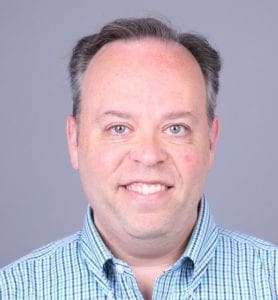 Ephraim Gopin is a third-generation nonprofiteer. During his two decades in the nonprofit sector he held multiple senior management, fundraising and marketing positions for nonprofits and foundations. He possesses a wealth of nonprofit experience, knowledge and expertise.
Ephraim's experience as a CEO, fundraiser, event director, marketing head, event planner, grant writer, alumni director and global communications director afforded him the opportunity to learn how all parts of an organization operate. He understands the fundraising and marketing pain points and challenges nonprofits face- and he knows how to solve them.
Over the last decade, Ephraim has been a presenter and speaker on topics related to fundraising, social media, email marketing, copywriting, marketing and storytelling. Thousands of people who have attended his presentations have been given the tools to implement what they learned right away.
As founder of 1832 Communications, Ephraim uses his experience and knowledge to help organizations boost their fundraising and marketing. Those two MUST work together! Whether crafting custom strategies, training staff or managing projects, Ephraim's goals are always the same: Help your nonprofit build more relationships, raise more money, serve more people and have more impact in your community.
You can read Ephraim's full bio here (or download the PDF version).
Ephraim is always happy to connect with nonprofiteers so he can learn from their expertise and experience. Connect with Ephraim on LinkedIn and/or Twitter.
Besides work, Ephraim has a few hobbies and interests. This is how he rolls…
Schedule a chat with Ephraim to discuss your current organizational fundraising and marketing challenges.