This week I'm giving thanks to some of the best and brightest the nonprofit sector has to offer. I'm going to introduce you to people I've met IRL and tell you why you should follow them on Twitter.
Yesterday I wrote about the New England Gang. Today we'll be moving to the West Coast and the great state of Pennsylvania.
The Left Coast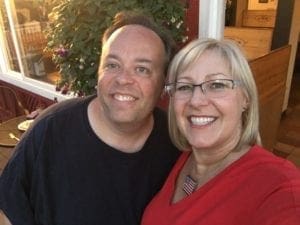 When we talk about people who are passionate about the nonprofit sector, Beth Ann Locke is at the top of that list. Not only is she the consummate fundraiser but she is also THE person who's going to teach you about donor love. Beth was one of the first people I followed on Twitter and we quickly became good friends. 5 years ago Beth flew to New York to meet me IRL and 2 years later I returned the favor by flying to Seattle to enjoy July 4th fireworks with her. She's one of my favorite people because of her warmth, empathy, sector knowledge and because of her desire to always be doing good for others. Proud to call one of my besties.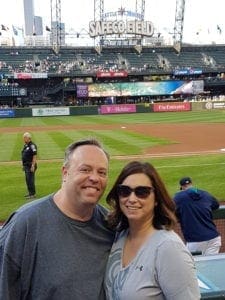 She's the life of the party. Rainbows, unicorns, Care Bears and Lucky Charms. She'll have you dancing in the aisles. If you've never met Shanon Doolittle IRL, you are missing out. One of the most creative nonprofit people out there, she'll turn your gala event from the usual to the memorable. Add to that her knowledge of fundraising strategy, storytelling expertise and 80s music and you have an idea why I HAD to meet her IRL when I visited Seattle. Turns out she's also a HUGE baseball nerd. Things you find out while sipping wine and drinking beer together at Safeco.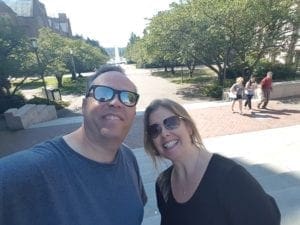 Erica Mills Barnhart was the third person I followed when I joined Twitter. Why? It's simple: Knowledge. Experience. Smarts. Nonprofit communications wizard. Helpful whenever needed. And the creator of The Wordifier, one of my favorite nonprofit writing tools. So when I visited Seattle, a meeting with Erica was happening. She kindly gave me a tour of the University of Washington campus (including the area where Bruce Lee taught his first martial arts class- very cool!) and we had a chance to talk shop, life and family. Best of all, I got the chance to ask all kinds of comms questions and learn from a real expert. Remember when I said she was helpful? Big time!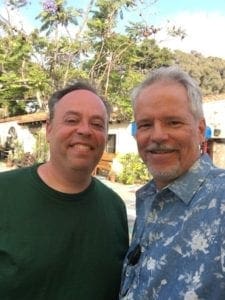 When I visited San Diego in 2018, there was one nonprofit expert I needed to meet: Clay Myers-Bowman. Management, fundraising and marketing professional. Clay knows so much from his many years in the sector and I always enjoyed learning from him on Twitter, especially during #grantchat. He and his wife were kind enough to come meet me outside the San Diego Zoo where we sat and talked about our professional journeys. An even nicer person IRL than I imagined. Clay's years of experience? Connect, engage and learn from him!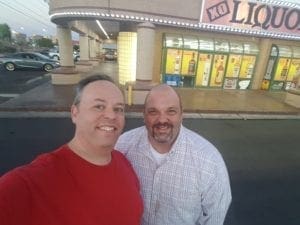 I don't even know where to begin with this one…First of all, it was T. Clay Buck's idea to write this series of posts. He's right- I love connecting people and if these posts intro you to new nonprofit experts you haven't met yet, then my work here is done. What can I say about someone who is a true fundraising, storytelling, data, management and marketing smartie? That his good sense of humor, snark and sarcasm make me smile and laugh at least once a day? That he's a mensch, a true and loyal friend to everyone who gets to know him? That his knowledge of 80's pop culture is A-ha! music to my ears? That he'll happily engage you on Twitter to discuss donor retention tactics or swap pecan pie recipes? That's the tip of the Clay iceberg. And in case you're wondering why the "ussie" (credit to the wonderful Miriam Brosseau for that term) is in front of a sketchy liquor store, one word: Vegas.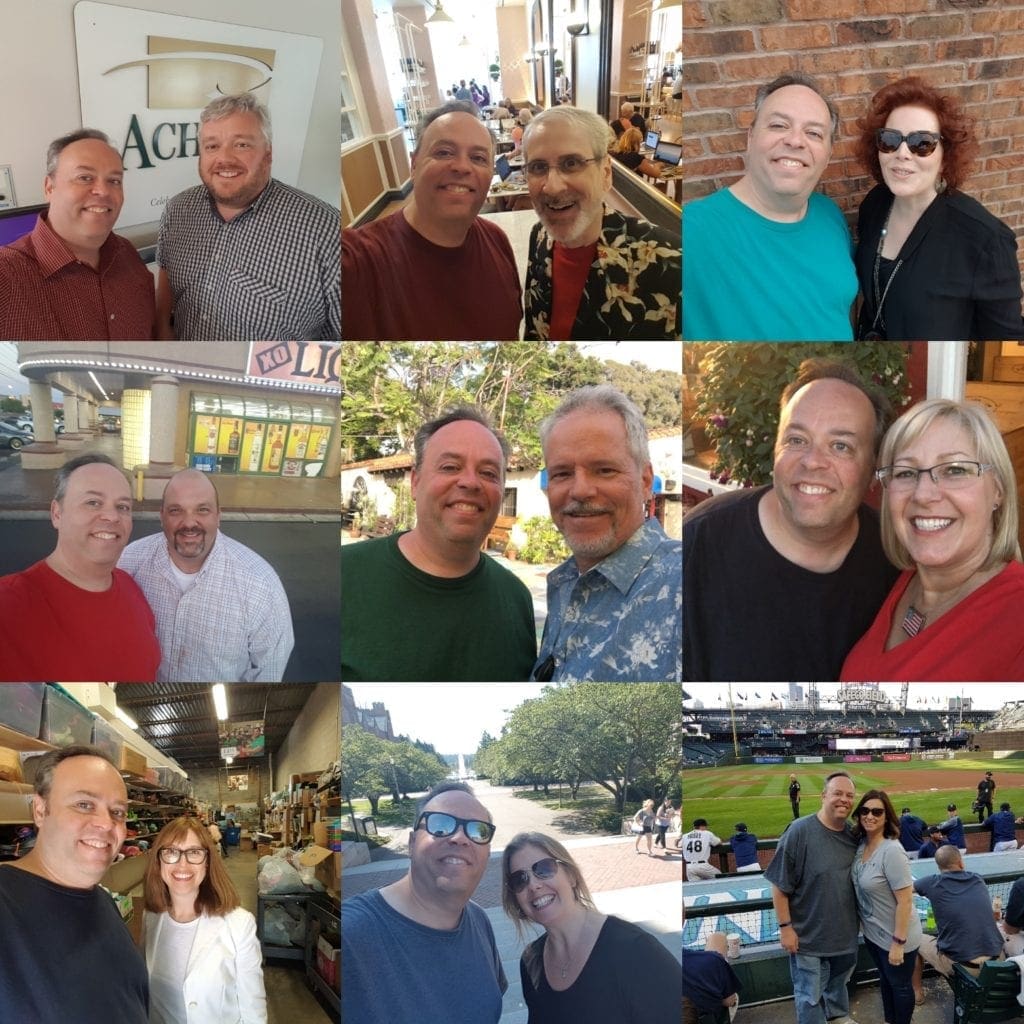 The Keystone State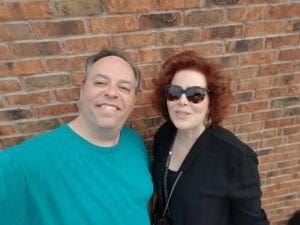 Fundraising. Direct mail. Written appeals. Showing gratitude. Are you following Pamela Grow? Because if not, you need to do so NOW. When I first joined Twitter, I followed 50 people who were constantly tweeting quality content and engaging their followers. 9 years later, Pamela is at the top of her game, every single day. So it may have taken almost a decade but as I was passing through Philly, I had to meet her. Over beer I had a chance to ask questions and learn from her vast experience in the sector. Heck, just yesterday I tweeted out that I needed something. So of course the information existed on Pamela's blog!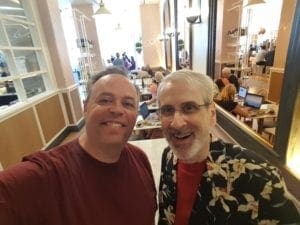 Michael Rosen is the expert's expert on philanthropy, fundraising, strategy and most importantly, ethics in the sector. I'm always learning from his blog posts and interactions with him on Twitter. A vast and wide array of experiences to draw from. But there's also a lot of 'life wisdom' that's the value added. Even though he has a very hectic schedule, he sat with me for 2 hours in Philly when I rolled through town. We for sure talked shop but the conversation was more about life. Hearing and learning from his experiences made meeting him IRL worth it!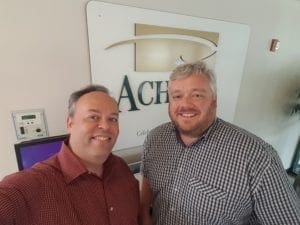 I feel like Dave Tinker and I have been trading sports barbs forever. And as much as I love to throw Boston sports dominance in Dave's face, I follow him because of his fundraising, grants and management knowledge. Plenty of experience which he gladly shares on Twitter. I have learned a TON from him, especially during the weekly #grantchat. So last summer, I decided that my new city to visit would be Pittsburgh- in large part because I wanted to meet David IRL. WAAAAAAY better than online! Funny, engaging, helpful. Lemme add: If your'e looking to learn from an expert about inclusion of people with disabilities into society, Dave Dave Dave. Steelers still suck 🙂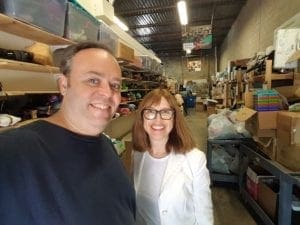 Have you heard of Mitzvah Circle? Lemme tell you a story about one woman, Fran Held, who started a charity that has grown exponentially under her leadership. I'd known Fran for a few years online and in the summer of 2017, I went to meet her IRL at Mitzvah Circle's main warehouse HQ outside of Philly. I saw an operation that blew me away: Clothes, strollers, diapers, school supplies, food and hundreds of other items arranged neatly, waiting to be packaged and delivered to families in need. She has a dedicated team of workers and hundreds of volunteers but Fran is the driving force behind all their activities. My suggestion: If you want to learn and see how an organization is helping the local community and doing it with a smile, follow Mitzvah Circle online.
Stay tuned for tomorrow's edition of giving thanks: We're traveling to Toronto, New York and New Jersey!
Is your organization looking to solve your current communications and marketing challenges? Then let's talk! Be in touch to set up a free 30 minute call so we can start discussing how to improve your bottom line results.
Hey nonprofit pro! I publish an e-newsletter Monday-Thursday which delivers content to your Inbox that's relevant for any nonprofit role you fill. Expand horizons with one click. Subscribe today!