This week I'm introducing readers to some of the best people the nonprofit sector has to offer. These are people I follow, engage with and learn from on Twitter. I have also had the opportunity to meet them IRL and get to really know them outside the office. I'm giving thanks for their time and smarts.
I've already introduced you to the New England gang and the fine folks on the west coast and in Pennsylvania. Today we'll be going north of the border and to NY.
The Really Great White North
By way of a brief intro: Canada is FULL of nonprofit smarties. Seriously. Must be something in the frozen ice.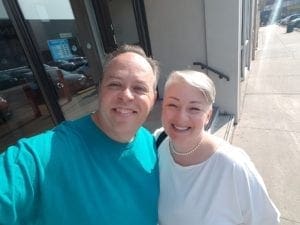 Tania Little is a ray of sunshine. Plain and simple. Not only is she a dedicated professional, a fundraiser par excellence, a passionate proponent of our sector and a cause marketing expert, she is also OMG THE NICEST PERSON OUT THERE! Every single time I meet her I walk away thinking how I wanna be as kind, compassionate, helpful and caring as Tania is. I mean it. Forget helping me with work related items. It's the convos we have about life where I can straight talk and I know that Tania gets it. Tania was in the group of my first 50 follows on Twitter. 9 years later? No regret about that!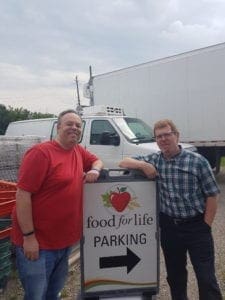 Russian, American and Canadian history. Politics. The Nixon years. Fundraising. Marketing. Advocating for the rights and full inclusion of people with disabilities. I can't begin to count the numerous subjects Jim Martin and I discuss on Twitter. But I can tell you his feed is one of the more entertaining ones I follow, full of humor and sarcasm. I've met Jim a few times but this past summer I saw up close why he loves the nonprofit world: He gave me and my 2 sons a tour of the Food For Life warehouse where he works and explained how they are helping to feed those in need. It was a presentation that mixed the seriousness of the subject with humor in just the right amount so as to keep it interesting for 2 teens. They got it.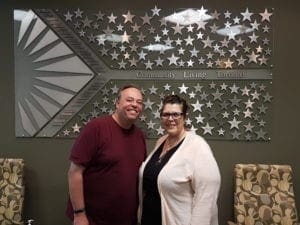 Sylvie Labrosse is part of the amazing group of fundraisers in Toronto that I started following as soon as I joined Twitter. But you don't really know someone till you meet them in person. 2 summers ago I met Sylvie at her office, where she manages the fundraising department for an org that advocates for the rights and choices of people with intellectual disabilities. And then you realize…Sylvie is an expert in major gifts, online giving, grantwriting, donor relations, direct mail appeals and anything fundraising related. Since I have previously worked with an org and a foundation dedicated to full inclusion of people with disabilities into society, it was fascinating for me to learn about Sylvie's work on behalf of her orgs constituents. When I talk about sector experts, Sylvie fits the bill!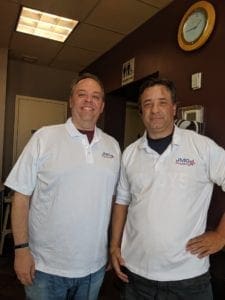 If Jeff Gignac and I are trading sports insults on Twitter, it must be a day that ends in "day." But once you get to know Jeff (we've met twice, both times at a Tim Horton's) you'll see there's a lot more to him than just a Dallas Cowboys fanatic. Nonprofit professional, fundraising and database management expert, teacher and trainer. Jeff loves what he does and he loves to help others. That's from firsthand experience. On our way back to Toronto from Niagara Falls last summer, my kids wanted to know why we're stopping at a Tim Horton's off the highway. I told them, "Jeff has a few minutes to see me. I'm not missing out on that opp."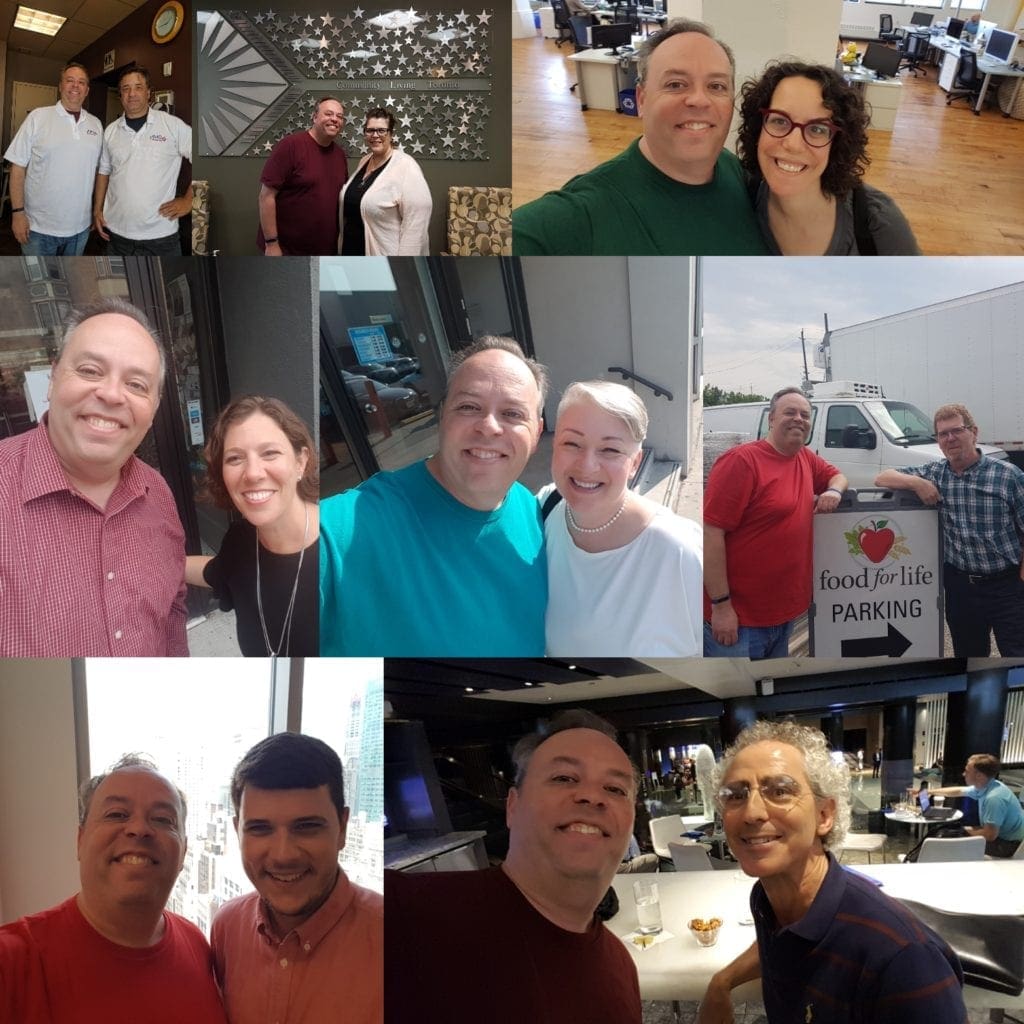 Welcome to NY!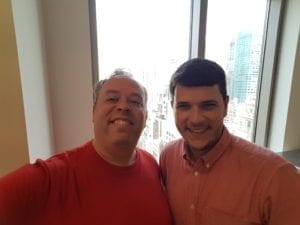 Jereme Bivins is one of my favorite nonprofit tech, marketing and communications people. Had known him online before I met him IRL when he worked at The Rockefeller Foundation. Was interesting to hear about foundation life, as I compared it to my foundation employment experience. Jereme now has his own company, creating communications strategies for clients in order to help them raise more funds. He's one of the social good tech people you should be following on Twitter!
This one is a bit different as it's a publication. eJewish Philanthropy is a newsletter I've been a subscriber to for over a decade. It may sound niche but Jewish cause related philanthropy is a HUGE industry and eJP is there to cover it. The newsletter includes articles on all issues related to the sector. I mention it here because every time I make it to NY, I meet up with eJP's publisher. A nonprofit lifer whose experience (30+ years) is one I learn from. We sit and shmooze for a couple of hours and catch up on the latest philanthropy, fundraising, foundation, marketing and management news. I've had the pleasure of working with eJP in the past and can tell you their readership is a dedicated one. You don't have to be Jewish to subscribe but if your work overlaps with the Jewish community, eJP will keep you up to date on the goings on.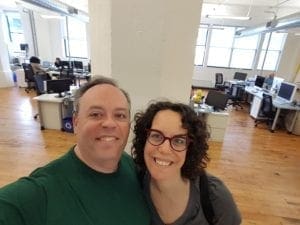 Meet Farra Trompeter, the Boss of Nonprofit Branding. I've followed her for a long time on Twitter, learning from her communications, marketing, web design, fundraising and yes, branding expertise. If you've been in the sector long enough, you've heard of her company Big Duck and there's a chance you've heard her speak. Two summers ago I met Farra IRL and was lucky enough to talk shop with her. When given the chance to ask questions from an expert in your field, go for it! Funniest part of my visit? A sign in the Big Duck offices which says, "Stop tweeting boring s$$t." YES!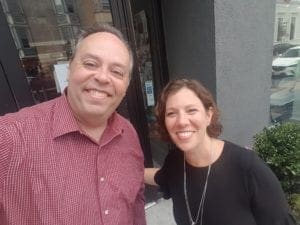 When I told people I was finally going to meet Amy Eisenstein IRL, their reaction was always the same: She's so nice! When people are saying that behind someone's back, it must be true. And Amy did not disappoint! I am grateful for the hour we had to sit and talk shop. She's a capital and major gifts expert, a fundraising smartie, author, trainer and keynote speaker. The best part was that she took an interest in my business, suggested some changes and gave me advice. She was only too happy to help! Such a pleasure to take a long time online relationship to IRL. Also, please note: Down the street from where we met was an arcade with all the old arcade games I loved as a kid. Next time I meet her, I'm gonna make sure to show up a few hours early to play Donkey Kong, Space Invaders and Skee ball!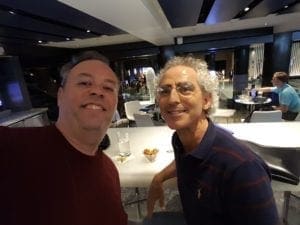 The founder of Nonprofit Radio. A consultant to many orgs. A personal philanthropy advisor. Planned giving expert. A guy with a great sense of humor. Are you following Tony Martignetti? I have for quite a few years and two years ago, we met up in midtown. I enjoyed learning about his work and asking questions related to planned giving. It's not just knowing how to set up such a program but your org has to be able to market it to potential donors. Tony has expertise in both areas. Always be asking, always be learning!
Tomorrow, in my last day of gratitude, I'll intro you to the Chicago crew, the DC group and a special guest from New Orleans!
Is your organization looking to solve your current communications and marketing challenges? Then let's talk! Be in touch to set up a free 30 minute call so we can start discussing how to improve your bottom line results.
Hey nonprofit pro! I publish an e-newsletter Monday-Thursday which delivers content to your Inbox that's relevant for any nonprofit role you fill. Expand horizons with one click. Subscribe today!