This is a guest post by Gabrielle Perham.
Nonprofits rely on marketing to attract donors, carry out their missions, and make a positive impact in their communities. However, in a crowded and competitive landscape, it can be difficult to stand out and convince people to support your specific cause. That's where data-driven marketing comes into play. 
Data marketing is the process of using quantitative metrics to make informed decisions about your outreach. This includes collecting and analyzing data on donor behavior, preferences and demographics to create targeted campaigns that effectively reach and resonate with your intended audience. 
A successful data marketing strategy encompasses five crucial elements that can help your organization create meaningful connections with its constituents, increase engagement and drive donations. In this guide, we'll explore each of these elements in detail and provide practical tips for how you can leverage data to achieve your goals.
1. A Complete Donor Database
Nonprofits need complete and accurate data to understand their donors and target their outreach. If you're missing any donor data, whether it be contact information or donation history, consider investing in a data append service. 
AccuData defines data appends as the process of using a third-party source to update or add new information to your nonprofit's records. When done correctly, it ensures that you're sending the right messages to the right people. 
Most data append providers collect updated and accurate information such as:
Phone numbers

Physical mailing addresses

Social media handles

Dates of birth

Wealth markers

Demographics

Giving histories
For the greatest return on investment, append data that is relevant to your marketing goals. For instance, if you want to send donors a personalized card on their birthdays, you could benefit from a date of birth append. Or, if you're planning a direct mail campaign, you could conduct a mailing address append to ensure donors haven't moved or entered their addresses incorrectly on a donation form. 

2.

Standardized Data Hygiene
As you collect data, it's important to keep it clean through data hygiene practices. NPOInfo's guide to data hygiene recommends that nonprofits regularly review their database to ensure its contents are error-free. Doing so will make it easier to find, organize and leverage information necessary for your data marketing efforts. 
For example, if a nonprofit wants to launch an email campaign targeting past donors who have not given in the last six months. They pull a list from their donor database, but find that the list contains numerous duplicated and outdated email addresses. Without good data hygiene, the nonprofit will have trouble sorting through the list and risks sending their messages to the wrong email addresses, potentially damaging their sender reputation.
To prevent these issues, conduct an audit of your database and address key issues. Remove any errors from your records, leaving one complete and accurate entry for each data point in your system. 
Then, create rules to standardize data entry. For instance, when manually entering donor phone numbers into your system, you may choose between the following formats: (123) 456 -7890 or 123-456-7890. Ensure that those tasked with data management are well-versed in your data entry policies so everyone is on the same page.
3. Well-Defined Target Audiences
Defining a target audience is another crucial element of data marketing, as it allows nonprofits to focus their marketing efforts and dollars on the people who are most likely to respond positively and become donors. Before launching your next campaign, take the time to get to know your target audience by: 
Conducting prospect research. Donor prospecting

uses public data records to determine a potential donor's capacity and willingness to support an organization. After accounting for philanthropic and wealth indicators, you can target people outside of your database who have a high likelihood of giving. 

Analyzing donor data.

Consult your supporter database to find donors who are highly engaged and involved in your current initiative. For instance, if you're launching a capital campaign to construct an animal shelter, an ideal target audience would be major donors who have supported your previous animal welfare projects. 
Once you identify your nonprofit's target audience, you can get to know them on a deeper level and target your outreach according to their preferences, motivations and behaviors. 

4. Personalization
Using your clean and up-to-date database, you can begin to personalize your outreach through donor segmentation. Segmentation is the act of organizing supporters into well-defined groups based on shared characteristics- such as average gift amount and engagement history- and adjusting your outreach accordingly.
Nonprofits commonly segment their supporters by:
Age:

Demographic information like age can help you determine which messages and communication channels will be well-received by a specific audience. For instance,

social media

posts are more likely to perform well among Gen Z supporters rather than older donors.

Giving level:

Segment donors based on their average gift size and tailor your outreach according to their giving level. For instance, major donors may receive invitations to exclusive stewardship experiences, while lower-level donors receive promotional materials meant to deepen their involvement.

Geographic location:

Group supporters based on their geographic location to target key regions or communities that are particularly supportive of your mission. For instance, you could

use geofencing marketing

to send in-person event invitations to donors located in your local area and virtual event invites to those outside of it.  
There are many other factors you can use to segment your audience, including their motivation for giving and past volunteer experiences. These traits give you a deeper understanding of how and why your supporters engage with your nonprofit so you can structure your organization's promotion strategies to meet their needs.
5.

Performance Tracking And Analysis
The success of your data marketing strategies can be evaluated through performance tracking and analysis. Use data to track campaign performance, identify areas for improvement and adjust strategies as needed to achieve your goals.
Start with these basic metrics: 
Conversion rate:

Calculate the total number of prospects that converted into donors, subscribers or volunteers after receiving your outreach. 

Engagement rate:

Consider how supporters interacted with your marketing campaigns, such as how many people open emails,  engage with a social media post or visit a web page. 

Cost per acquisition:

Determine how much it costs to acquire each new donor or supporter through your outreach efforts.

Return on investment (ROI):

Measure how much revenue you gained through the campaign compared to the amount spent. 
By collecting and analyzing these metrics, you can make data-driven decisions that elevate your future marketing strategies. 
Data marketing is a powerful tool for nonprofits seeking to maximize their impact and ROI. Remember to keep the importance of data collection, hygiene, personalization and analysis in mind as you prepare your outreach. With the right approach and attention to detail, you can unlock the value of your data and create campaigns that connect with supporters, raise awareness and enact real change in the world.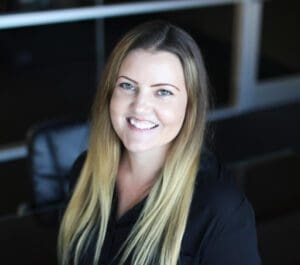 Gabrielle Perham is the Director of Marketing & Sales Operations for Deep Sync and its family of brands: Compact Information Systems, HomeData, AccuData Integrated Marketing, AlumniFinder, ASL Marketing, CollegeBound Selection Service and DeepSync Labs. She joined the organization in 2017 and possesses more than 15 years of experience in strategic marketing, branding, communications and digital marketing. She earned a B.S. in Marketing and an M.B.A in Marketing Management from the University of Tampa.