Your most successful pieces of content will be those that your target audience is looking for. If they want video and you're busy posting 500-word posts, that won't work. Does that mean stick exclusively with video? No. But it does mean that you need to be very aware of what THEY want and figure out how to meet their expectations.
In my last post I shared with you five types of content you could consider posting. Here's another six you should be adding to your content mix and testing to see how your audience reacts and engages with the post.
Images
A picture really is worth a thousand words on social media. Posts with images get more interaction, which means more chances for you to build a relationship with your followers.
Although an image says a lot, adding the right content to each image will help further engagement. The content adds value to what users are seeing in the picture. Don't forget to add a hashtag or two which can help people outside your audience find you.
Tip: If you're running a campaign or having an event, create a dedicated hashtag and request that followers use it when they post about it on social media. That allows your organization to track who's posting about your campaign/event and to thank them for doing so. Online gratitude goes a long way.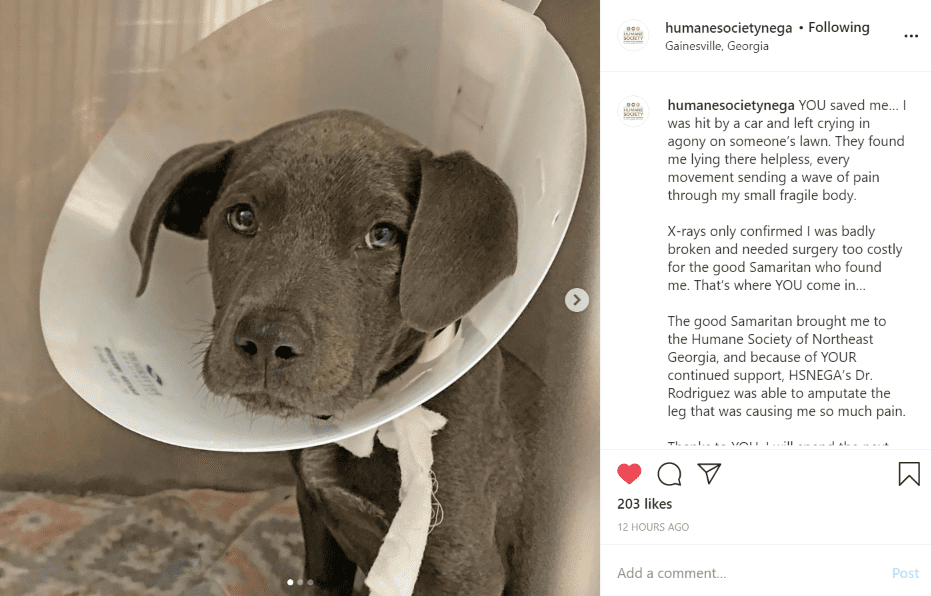 One other type of image you might not have considered…
Behind The Scenes
Show how you make your awesomesuace! Shine a spotlight on volunteers. Introduce your staff. Highlight a donor, funder or corporate partner.
Hosting an event? Build excitement by posting pictures and videos of the preparations. For example, see what Bay Cove Human Services in Massachusetts posted before their gala event. A little gift at each place setting. Something attendees could look forward to.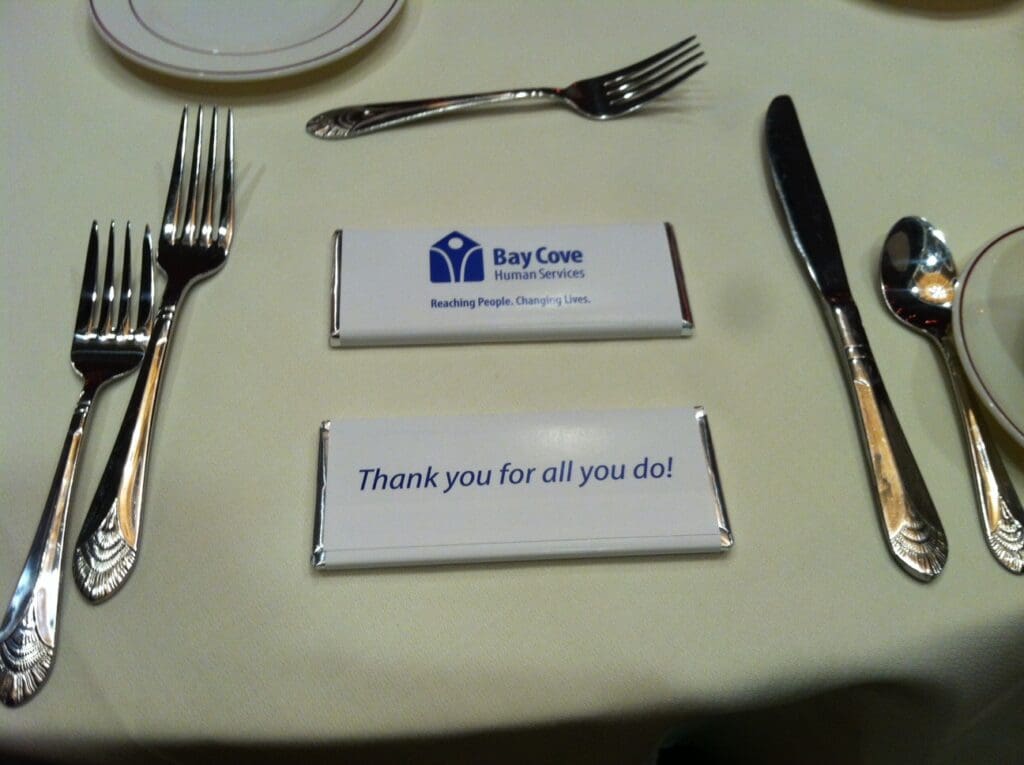 If you run an after school program, let followers see how you set up and what activities you're planning on doing that day. If you're an animal shelter, show how you care for the pets each and every day.
The goal is to show more than just the "polished" images and videos you post online. Tell your story but from a different angle. Let people see how you do the magic that you do!
What People Are Talking About
Digital listening is key to participating in social media conversations. Check Twitter's trending topics to get an idea of what people are talking about. If your organization has value to add, join in and make sure to use the correct hashtag.
By entering into a wider discussion and demonstrating field expertise or adding meaning to the online exchange, you introduce yourself to a completely new set of people. Good way to grow your following.
One thing to remember: BEFORE you post, learn why topic X is trending. You might think it's one thing but it ends up being something else. Don't be like Chase Bank.
Answer Questions
Whether it's a live Q&A on Facebook, answering tweets on Twitter or prompting people to submit questions on Instagram Stories, questions can produce great content.
Your followers will be interested because they'll see their question answered. Your organization will be able to use the questions to get the word out about your programming, discuss your services and show how donors and supporters are helping your service recipients.
Not all answers have to be words. For certain questions record and post a video of a staff member answering the question. A chance to demonstrate expertise in the field.
When you're done, take all the questions and answers, turn it into a blog post and push that out.
Stories
500,000,000 people check Instagram Stories every single day. Yes, you read that number correctly.
Stories provides you with numerous ways to push out content and get your message across:
Post pictures/video

Ask questions

Use quizzes and polls

Add a location

Tag someone

Countdown to an event
and much more.
This doesn't mean you should stop posting in the regular Instagram feed. But if you can, post content daily to Stories. Your followers will get used to seeing you there and will come back and check out new content every day. A daily opportunity to build a relationship with them.
B-Roll
Ever stuck around at the end of a movie because you know they'll be showing bloopers? No reason your organization shouldn't do the same thing!
If you made a promotional video, ask the videographer for the B-roll material, the stuff that stayed on the cutting room floor. Share with your audience the slip ups, the unscripted moments, the times someone came into the frame unexpectedly. It's always good for a smile and a laugh and it can be used as a teaser in advance of releasing the finished product.
Content To Engage Your Audience
Those are 11 different content ideas your organization can try and push out. Post them and measure the engagement each type gets. See what resonates with your audience and what needs tweaking.
Content continues to be king. Your audience wants to hear from you. Provide them with content that causes them to engage, to react and interact with you.
Speaking of content… Is your email content hitting the mark? Helping to move your fundraising and marketing forward? If not, my email kickstart is for you! I'll work with you to upgrade your content, grow your list, mobilize people to take action and convert subscribers into donors. Best part? I'm offering a $500 discount on my email kickstart until the end of September! Fill out the form on the above link and let's give a boost to your email efforts.