Your nonprofit has a presence on a number of social media platforms. But you're not getting the engagement you want. Followers aren't reacting to your content. They're not commenting, sharing, clicking on your links, responding to your call-to-action.
There are plenty of reasons why your content isn't causing followers to react. One of the main reasons could be the content itself. If it doesn't resonate with your audience…
I am going to share with you different types of content you can consider as part of your posting arsenal. Test them out. See what connects with your followers. What causes them to engage with you.
Let's dive into some potential content recommendations you can consider utilizing as part of your online strategy. Always keep in mind that storytelling is central to your overall fundraising and marketing efforts. Each suggestion below contains story ideas you can use.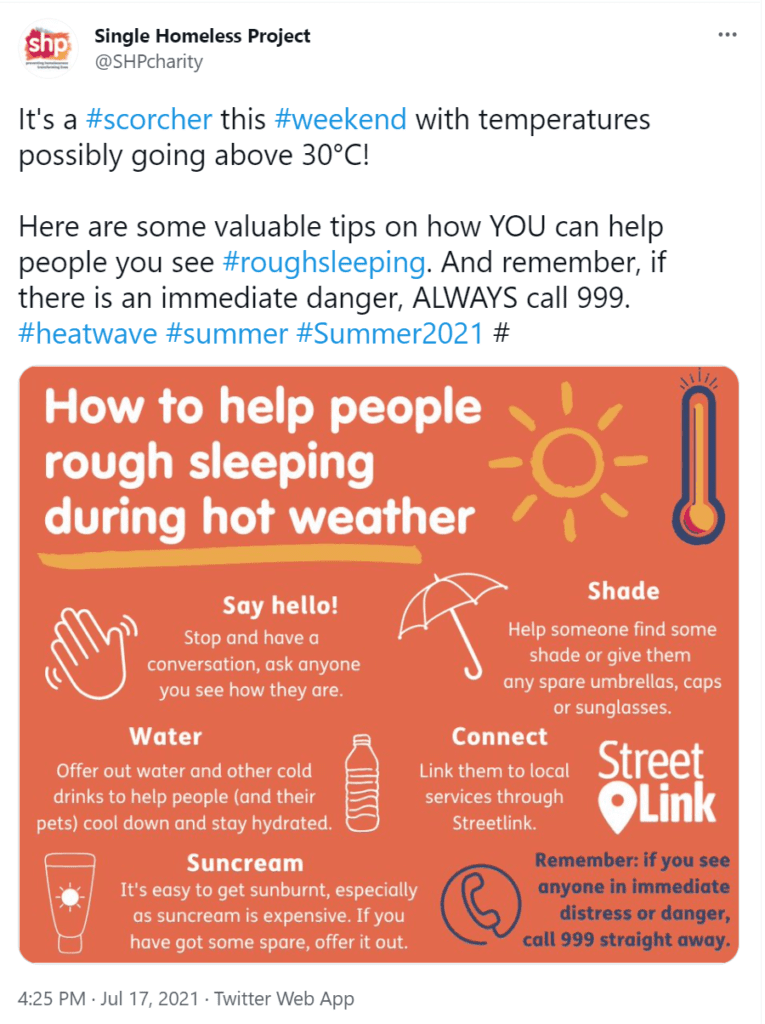 Donor Origin Story
When's the last time you picked up the phone, called a donor and simply said "Thank you"? Letters and emails aren't the only way of expressing gratitude to supporters.
Once you're picking up the phone, I suggest trying to get the donor's origin story. Ask them how they first heard of your organization. Ask why they choose to donate to your organization.
You're going to get stories. You'll learn about aspects of your mission you never thought of. You're going to see your work through the eyes of your donors.
And that is gold.
With their permission, you can take those stories and post them online. Shine a light on your donors. Share with your followers a "why I give" series. The reason? Social proof. People see others like them who are giving and they want to be like those people.
People donate because they want to solve a problem and do good. But they also give to be part of a community of do-gooders. Literally show them who is part of your organization's community of givers. It will give them a push to join.
Added benefit: Your donors will appreciate having the spotlight highlight them. They'll share it with family and friends. More people learning about your organization. A chance to grow your audience and build relationships with new people.
Video
We all watch a ridiculous amount of video each day. On Facebook, Instagram, YouTube, Twitter. It has literally become part of our daily online routine.
Your followers are watching video. It's a great way for you to connect with them!
For example, go live on Facebook to talk about your organization's mission. Ask viewers to leave questions in the comments section that you can answer in real time.
You can do the same in advance. Tell followers you're going to answer their questions. Record a staff member answering a question and post it on social media and on your YouTube channel. IMPORTANT: Make sure to mention the first name of the person who asked. Start your video with "Thank you Angela for that great question." Helps you build a relationship with an individual.
You'll see more video ideas in the below content sections.
Educate
Your organization possesses knowledge, expertise and experience in a certain niche. Whether it's homelessness, teens at risk, cancer, hunger, refugees, you know more than your audience does.
Educate them! Demonstrate your field expertise while also making your followers a little smarter. Host field experts for a live Q&A. Publish ebooks people can download to learn more (post about the books on social). Use your blog to explain the need. Create graphics and images which use existing data to explain why your organization does the work it does.
FRAXA Research Foundation educates their audience on Instagram with a "word of the week" post every Wednesday. They take one word related to Fragile X and they share the word's definition. Sometimes with just an image but other times they post a video to explain the new word/term.
FRAXA very smartly has recruited parents of children with Fragile X to record a short video explaining the week's word. Now viewers aren't just learning something new. They're able to see people just like them and identify with them.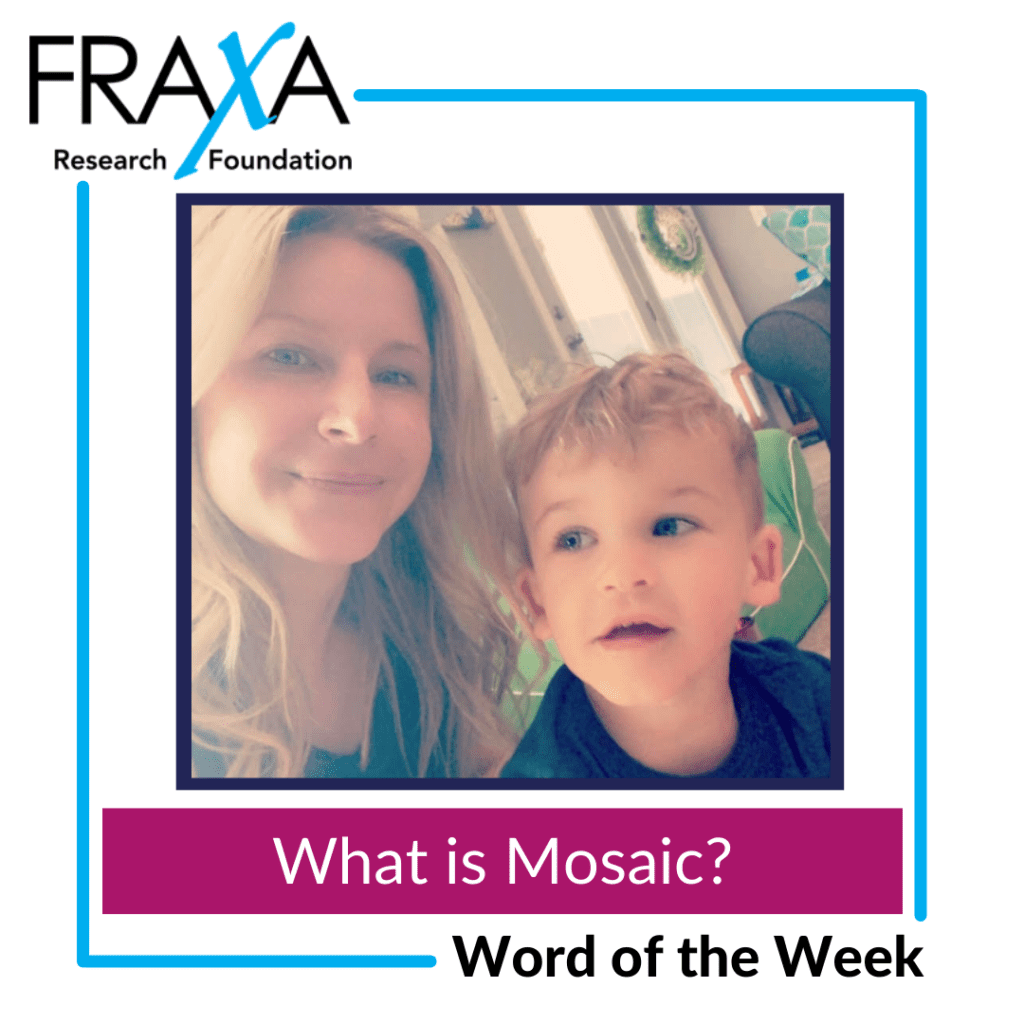 There are a few goals behind this initiative but one of the critical ideas driving it is to help parents who have just received a Fragile X diagnosis for their child. They are suddenly talking to doctors and experts who are using jargon and terms they have never heard. By defining common words and explaining its relation to Fragile X, parents will better understand the diagnosis and how they can help their child.
Full disclosure: I worked with the FRAXA team to create and launch their "word of the week" posts.
Meet Staff And Volunteers
Put a face to your organization! When we interact with brands online, we want to engage a person, not a logo. Let your followers meet the dedicated team working to help people in their community.
Video is a great medium for this. You can also use a headshot and a few sentences to introduce staff and volunteers.
But you're not just introducing them. Ask staff "why they get up in the morning." Let volunteers share their origin story- how they found out about your charity and why they donate their time and energy.
When you feature them, staff and volunteers will happily share your post with their network. Again, a chance to expand your audience.
User Generated Content
Your followers are talking and posting about your organization? Use that content!
User generated content (UGC) is some of the best content you'll push out because it was created by others. A chance to see your organization's work through the eyes of others.
Share other people's content. Shine a spotlight on them. They'll then share your post with their audience. A chance for you to get in front of people who may not know about you.
A great example of this is the Visit Philly Instagram account. This account takes you on virtual tours (via images and video) of Philadelphia and is tourist focused. Get more people to visit the city.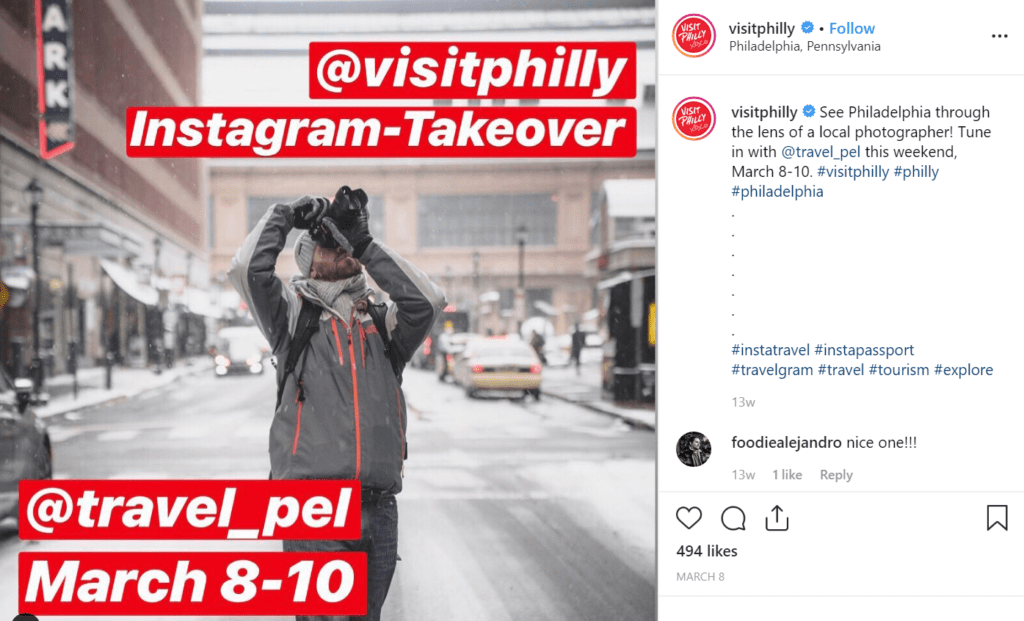 One of their more engaging ideas is when they have "takeovers." They invite a guest photographer (who lives outside Philadelphia) to take over their Instagram account and share pics of their stay in Philly.
Know what's great about it? People get to see the city through the eyes of a tourist- the exact audience this account is targeting.
Content generated by others is content you should absolutely be highlighting!
In my next post, I'm going to share six more content ideas your organization can use on social media.
Speaking of content… Is your email content hitting the mark? Helping to move your fundraising and marketing forward? If not, my email kickstart is for you! I'll work with you to upgrade your content, grow your list, mobilize people to take action and convert subscribers into donors. Best part? I'm offering a $500 discount on my email kickstart until the end of September! Fill out the form on the above link and let's give a boost to your email efforts.