How well do you know your donors? Your online followers?
Are they Millennials or Gen X? Boomers or Zoomers?
How did they find out about your organization? Why do they support your nonprofit? What programs are they interested in learning more about? How do they want to make the world a better place?
If you don't learn more about your donors, how will you know what they want to donate to?
If you don't begin to map out who your online audience is, how will you know which content will attract attention and eyeballs?
Know Your Supporters
Take a look please at this image: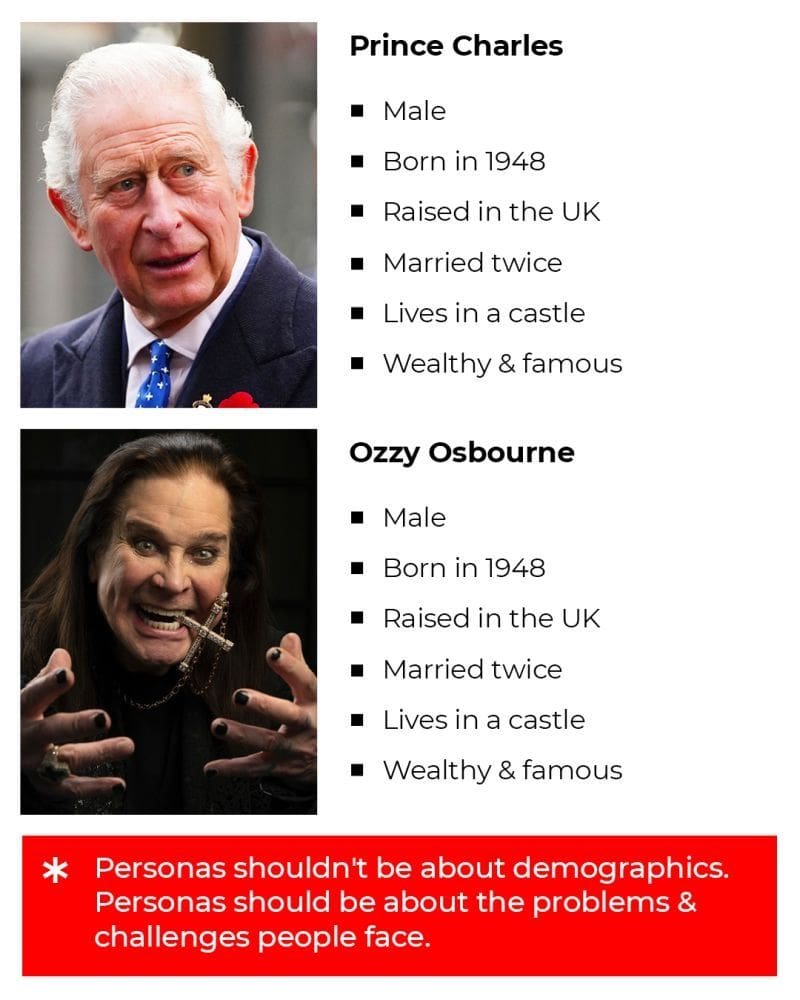 It's not enough to know someone's age. You have to dig way deeper and find out who they really are, what interests them and what turns them off. No two donors are the same.
Donors want to solve a problem in their community. They want to feel like they're doing good and are part of a larger community of do-gooders.
But that doesn't mean that all donors are therefore equal. Just the opposite! Asking all donors to give for the same program could miss the mark. Program X may excite some donors but do nothing for others.
This is why getting to know your donors and supporters is crucial: The more personalized the communication, the more pinpointed the ask, the greater chance for success.
This also applies to the donation amount: A donor who annually gives $10,000 shouldn't be part of the mailer that goes out to first time donors asking them to give $10. If you did that, I'm pretty sure your boss and the Board would be… well, not happy.
Build relationships with your supporters. Connect with them. Learn more about them. That's how you fundraise successfully.
My suggestion? Pick up the phone. Call donors. Learn their origin story- how they found out about your organization. Ask why they give. Enter their answers into your database and use them when needed.
Know Your Online Audience
Is your online audience diverse or homogeneous? Not sure? Time to get to know them!
For email subscribers, survey them. Easiest way to help your organization understand who your subscribers are, what content they're interested in and how you can better offer them an email experience they value.
But don't just send a survey and assume people will take time to fill it in. Offer an incentive. Raffle off a $50 Amazon gift card to one or more people who submit the survey. That little push will help you receive more answers. The more submissions, the better targeted your email content will be.
For social media followers, you need to take a deep dive into the data. What types of posts do they interact with most (comments, shares, retweets)- articles? Videos? Images? Funny memes? What time of day does your interaction with followers peak? What types of articles are they clicking on most?
Remember that your results are going to differ by platform. Your Facebook audience is going to be different from your Instagram followers. What resonates with some people may fall flat with others.
It takes time to build a connection with your social media audience. You need to do a LOT of testing in terms of content, when you post, the accompanying verbiage and more.
What It's Really All About
If you don't get to know your donors, you're losing an opportunity to build relationships and mobilize people to take action.
If you don't take time and effort to learn more about email subscribers and social media followers, then your content won't engage them. You're losing an opportunity to build relationships and mobilize people to take action.
I know you have a lot on your plate. Getting to know people better should be at the top of your to-do list. You'll end up building more relationships, raising more money, servicing more people and having more impact in your community.
Because that's what it's all about.