A guest post by Aidan Augustin
Marketing can make or break a fundraising campaign.
Let's say your nonprofit is planning a fundraiser and everything from the venue booking to the catering service is falling into place perfectly. However, on the day of the event, attendance is lower than expected. While your attendees have a great time, you feel like your organization didn't unlock its full fundraising potential.
This scenario is an example of what can happen when nonprofits neglect to promote their fundraisers. Without informing your supporters and their social networks about your fundraiser, they may be completely unaware of the opportunity. However, by elevating your marketing strategy to create effective messages that engage your audience, you can reach more supporters who are interested in participating in your fundraiser.
These five steps to marketing your next fundraiser can help you accomplish your fundraising goals and maximize your revenue:
Understand your audience.

Develop a marketing plan.

Choose communication channels.

Create your messaging.

Analyze your campaign's performance.
Your nonprofit's marketing efforts can be highly effective in motivating your supporters to participate in your next fundraiser, but these efforts are only effective if they reach the right people. Start your campaign off on the right foot by getting to know your audience.
1. Understand your audience
The members of your audience and the traits that define them should inform the decisions you make down the line. As Double the Donation's guide to nonprofit marketing ideas explains, your organization cannot reach its intended audiences without first implementing marketing strategies like audience research. Understanding your audience is key to knowing which marketing ideas, channels and messages to use in your campaign. 
Your audience likely consists of a diverse group of individuals with many different traits and addressing all of these unique characteristics with your marketing messages can be overwhelming. To make this task more manageable, segment your audience.
Audience segmentation describes when you divide (or segment) your audience based on key shared characteristics. You can segment your audience based on any traits or data you deem useful. For example, nonprofits commonly segment their supporters by:
Age.

Demographic information like age can tell you a lot about which messages and communication channels your audience will be most receptive to. For example, an audience of Gen Z supporters might prefer

social media

outreach over direct mail.

Donor level.

Segment based on the average amount your donors give. You might create segments for lower-level, mid-level and major donors as these giving levels require very different messaging and appeal strategies. For example, promotional emails you send to major donors will need to be highly personalized per recipient.

Past event attendance.

Create segments based on which donors attended your fundraisers in the past. Since these supporters already showed an interest in getting involved, they are likely to attend future events and actively participate in your fundraisers.
There are many other factors you can use to segment your audience such as their location, motivation for giving and past volunteer experiences. These traits give you a deeper understanding of how and why your supporters engage with your nonprofit so you can structure the way your organization's promotion strategies meet their needs.

2. Develop a marketing plan
A marketing plan is a document that outlines all of the activities your organization will need to do to complete the marketing campaign. 
While the definition of a marketing plan is simple, it houses many important pieces of information. A few of these elements include:
Goals.

First, briefly define your organization's overall goals according to its mission statement. Then, outline the more specific goals you have for your marketing campaign. As you advance in the campaign's timeline, reference these goals to ensure you stay on track.

Overview of your audience.

Provide an overview of both your current audience and your target audience. These audiences may be the same, but if you're planning to expand your mission with a new focus by launching a brand new program, you might also need to plan to expand your current audience to a new target audience.

Branding guidelines.

Include any important details and resources about your organization's branding. For example, you should list the hex codes for your brand colors, name the fonts you use and spell out any guidelines for using your nonprofit's logo.

Marketing calendar.

Create a detailed timeline that shows when each piece of your campaign will roll out. This calendar can be a useful resource for the teams working on your marketing campaign to track deadlines at a glance.
This marketing roadmap should be a comprehensive source of information for anyone working on the campaign to turn to. It helps ensure that the campaign keeps your branding consistent, addresses the right audience and accomplishes its goals. 
3.

Choose communication channels
To choose the best channels to reach your supporters, use what you've learned about your audience and the information detailed in your marketing plan. For instance, let's say one of your main objectives is to increase online attendee registrants. To accomplish this goal, you might focus on reaching people through email marketing and directing them to the sign-up page on your nonprofit's website.
To make an impact on your donors, you'll need to leverage a few different media touchpoints to reach them. Each channel engages your audience in different ways, meaning a more integrated approach is often far more effective than focusing on just one channel.
If your audience is receptive to email marketing, for example, you might decide to focus much of your marketing resources on this channel. While email marketing is highly effective in the nonprofit sector, sending a dozen emails about your fundraiser to each supporter won't be very impactful. 
Instead, create a variety of media touchpoints through different channels by creating a social media post about your fundraiser, launching web ads and sending a few promotional emails. That way, a supporter who sees your ads online and then reads your email will already be familiar with your fundraiser and more likely to engage with it. 
4.

Create your messaging
Without a compelling message, your marketing campaign won't have what it needs to motivate supporters to take action. Simply reaching your target audience on their preferred communication channel isn't enough — you need to convince them to actively engage with your fundraiser.
To maximize the success of your campaign, it's best to create a slightly different message for each media channel. On Twitter, for instance, you could create a custom hashtag that relates to your fundraising idea. While each of these messages should be specialized for the platform it will live on, they should all call back to the core idea or message of your fundraiser.
As you develop your campaign messaging strategy, it might be difficult to choose which strategies to implement without knowing how your audience will react to them. However, you can objectively determine which strategies are most effective by conducting A/B testing.
A/B testing exposes different parts of your audience to different messages so you can examine which strategy performs better. In Feathr's guide to nonprofit email marketing, the steps for A/B testing are as follows:
Step 1:

Craft two different marketing messages.

Step 2:

Send one message to half of your audience. Send the other message to the remaining half.

Step 3:

Track the key performance indicators (KPIs) you set at the start of the campaign.

Step 4:

Analyze the results of the test to see which message earned the best results.

Step 5:

Employ the more effective strategy in future messages.
Remember to choose metrics that indicate your messages are putting you on track to reach your goals. If your goal is to boost attendance at your fundraising event, track how many online registrations you receive. After running your A/B test, you can access concrete data that clearly highlights which strategy garnered the most conversions.

5.

Analyze your campaign's performance
Once your fundraiser ends, it's easy to close the book on your marketing campaign and never look back, especially if your fundraiser was a success. However, the hard work isn't done yet. You still need to review your campaign to uncover what worked, what didn't and how you can improve your marketing efforts in the future.
A few of the benefits of analyzing your campaign's performance include:
More accurate future goals.

Return to the goals you made at the start of your marketing campaign. Did you meet, exceed, or fall short of those goals? Based on how your performance aligned with the goals you made, you can create future goals that are challenging yet feasible.

A clear path to improvement.

If your campaign didn't perform as planned, it can be difficult to identify specific pain points to improve in the future. Analyze the data collected for each channel and messaging strategy to identify specific areas of weakness. Then, you can discern a starting point for building a stronger marketing campaign in the future.

Improved donor communications.

Before launching your marketing campaign, you may have had some incorrect assumptions about your supporters, leading you to use messaging or channels your audience wasn't receptive to. Learning more about your audience and how they react to different marketing strategies will help you make future messaging more effective to generate more engagement with your fundraisers.
Taking the time to analyze your campaign's performance can keep you from making the same mistakes in the future. This way, your organization can continuously grow and improve its marketing results year over year.
With a strong marketing strategy in place, your organization can attract supporters who are excited about helping you further your mission. By motivating dedicated supporters to engage with your fundraiser, your organization can strengthen its ties with existing supporters, reach new audiences and maximize fundraising revenue.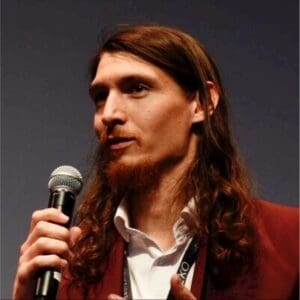 Aidan Augustin is the co-founder and president of Feathr, an industry-leading software company making digital marketing more accessible to nonprofits and event organizers. Feathr has helped over 800 nonprofits and thousands of events know, grow, and engage their audiences. When he's not steering the ship at Feathr, he's playing strategy games, singing karaoke, or reading books about people who changed the world.