This past weekend I finished a puzzle for the first time in a while. A lot of tense moments trying to figure out where certain individual pieces belonged but overall, a sense of accomplishment.
This is how I spent my Shabbat:
For the first time in 2 1/2 years, I was able to do a puzzle. Of course it had an 80s theme.

Puzzles are my happy place. Love the inner calm it brings me & the challenge of organizing & putting it all together.

Like life, it's 1 piece at a time. pic.twitter.com/8o9WPWf59D

— Ephraim Gopin (@EphraimGopin) July 11, 2020
One Piece At A Time
In December of 1982 I received a Chanuka present from my parents: A 1,000-piece puzzle of the famous closet of dolls scene in E.T. Since none of my siblings wanted to help me, I did it all by myself. And I was hooked.
I've done a ton of 1,000-piece puzzles since 1982 and loved every single one of them. The challenge of looking at a large bag of pieces and then figuring out, step-by-step, how everything fits together to complete the whole picture.
Edge pieces. Pieces of a similar color that fit together. Slowly connecting different sections. Filling in the gaps. Finally putting that last piece in place and voila- finished.
That same step-by-step approach is how I tackle the strategies I craft for nonprofits.
A Lot Of Moving Parts
A nonprofit marketing strategy has a bottom line: Boost fundraising. More donations means more money to help service recipients for longer.
Getting to that point is a jigsaw puzzle, with many moving parts.
For a nonprofit, partnering with me means having a fresh set of eyes perform a systematic analysis of their current operations. When you're on the inside, it can be hard at times to notice what is failing or what you could be doing better. An unbiased, outsider's perspective is what's needed to move forward.
First and foremost is understanding who the nonprofit is, what their mission is, who they service, where they operate and why there is a need for their services. This starts by talking to all the relevant parties: CEO, fundraising staff, program staff, marketing and communications personnel, volunteers and service recipients themselves.
Let's also add Board members to that list as well. They ALL have what to say about the organization's operations.
Conversations take place in person, via phone or video chat. I'll send anonymous surveys to service recipients to solicit their unfiltered feedback. When I can I will go visit and see for myself what the organization is doing in the field.
As the Rabbis in the Talmud said: "Hearing about something cannot be compared to actually seeing it."
Those are the edge pieces. Now we need to fill in certain sections.
Deep Dive
Next I investigate the current status of the organization's marketing. That starts with a content review. That includes:
Reading the website, blog, social media posts

Reading all of the materials that the nonprofit distributes: email, appeal letters, annual reports, one pager templates, thank you letters, donor reports and more.

Analyzing the competition. And before you tell me "our organization is unique and has no competitors," EVERY nonprofit has a competitor! So I'll be examining how they present themselves, their marketing content and fundraising activities.
I conduct a thorough assessment of the organization's fundraising strategy and apparatus. Do they have a database and are keeping track of all donations and donors? What's their retention rate? What's the percentage of large, midsize and small donors? How many donors are monthly givers? What's working and what barriers are stopping the organization from growing its donor base?
There are many more questions that I ask but those questions can give me a picture of the current situation. My goal is to take a deep dive into how the organization supports its activities and look at successes and failures. We can always learn from both!
Put The Puzzle Together
Now that I have pieced together certain sections, I have to figure out how to connect everything. That's the part I like best!
Taking the data and information I've collected, I now craft a strategy which will set up the organization for short and long-term success. I introduce ideas which can fill current gaps in fundraising and marketing. Changes will be suggested that are meant to improve and upgrade what the organization is currently doing. I work with the organization to determine which ideas can be implemented now and which can be introduced down the road.
At the end of the process, the puzzle is complete. There is one overall picture with a lot of moving parts. But it all fits together towards that bottom line goal: Servicing as many people for as long as possible.
P.S. The hardest puzzle I ever did? This Homer Simpson mosaic. It's not enough to figure out where 1,000 pieces go. Each piece contains 4 small pictures and you have to figure out how those pictures connect to each other! I was extremely satisfied- but utterly exhausted- when I finished it.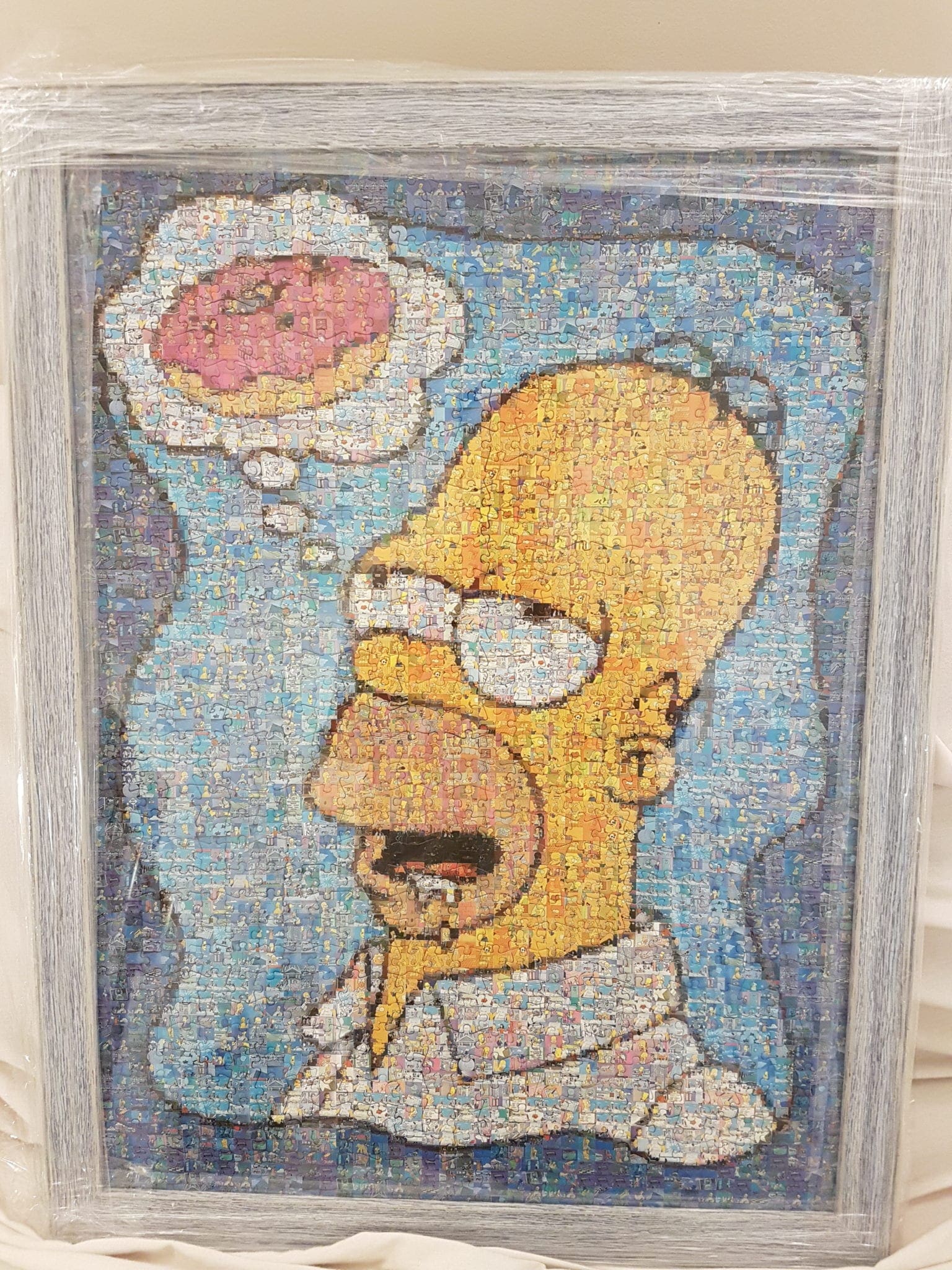 Is your nonprofit looking to upgrade its fundraising and marketing? Let's talk and see how we can work together to craft a strategy that propels your organization forward!
Don't need a full strategy but do need someone to do an audit of your email marketing, website content, social media or fundraising/marketing collateral? I'm happy to work with you! If you're a subscriber to my newsletter, then be in touch before the end of July to take advantage of my special promotion! (See the above link)