There's a ton of great nonprofit content out there that you should be reading and learning from.
Below are seven nonprofit enewsletters I recommend you subscribe to. A chance to learn from some of the smartest experts in the sector.
Additionally, I've listed two podcasts you should subscribe to. Some of you may prefer the spoken over the written word.
However you consume content, the most important thing is to learn and then put into practice your newly acquired knowledge. These newsletters and podcasts will help you do just that.
The Newsletters
Beth Ann Locke– The Connection: My weekly love letter to fundraisers
Fundraising expert Beth Ann Locke wants you to be a successful fundraiser! In her weekly newsletter, she covers four fundraising areas: Alchemy (the art and science of fundraising), Asking, Focus and Gratitude. She shares insights, tactics and advice on strategy based on her almost 30 year career as a fundraiser in the U.S. and Canada. (Learn from Beth on Twitter)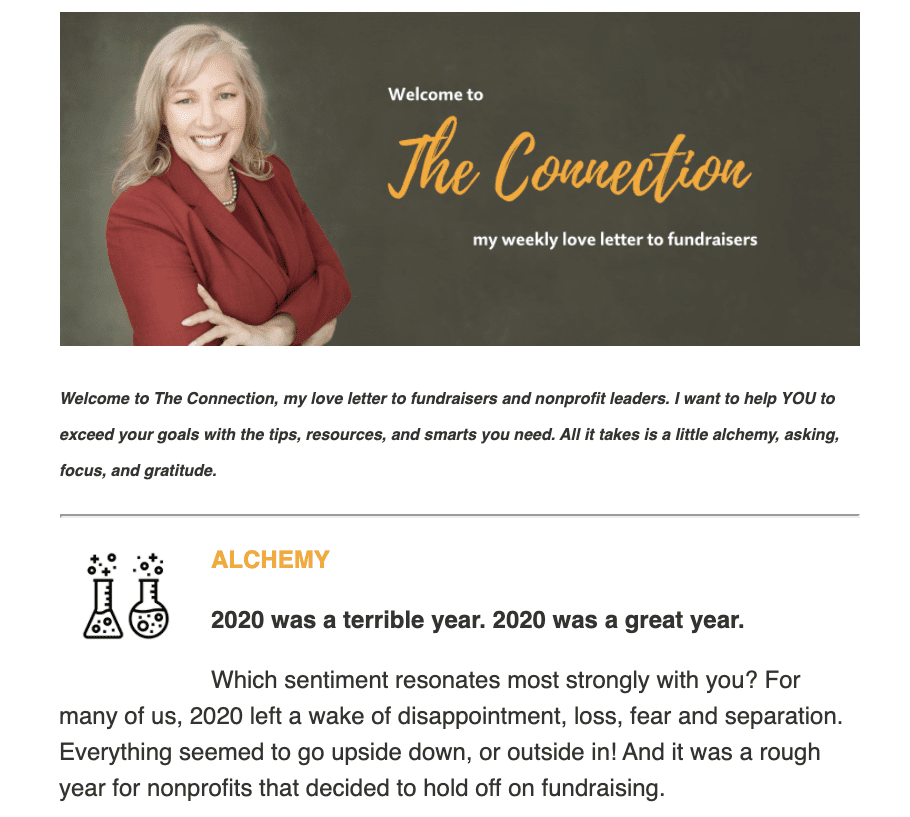 Ligia Pena– GlobetrottingFundraiser
Ligia Pena is a legacy giving expert who was worked for both national and global organizations. Her weekly newsletter focuses on legacies, planned giving, bequests and also addresses topics in the periphery of gifts in wills. The newsletter includes practical tips, reflections and ways to amplify your legacy program and how to better market legacies. (Learn from Ligia on Twitter)
Julie Cooper– Fundraising Players Newsletter
Julie Cooper is an expert fundraising copywriter and a very savvy marketer. Her bi-weekly newsletter focuses on fundraising, writing, donors and life. In each edition Julie shares fresh, practical donor communications tips and resources… and some silliness too. Tons to learn from one of the best out there! (Learn from Julia on Twitter)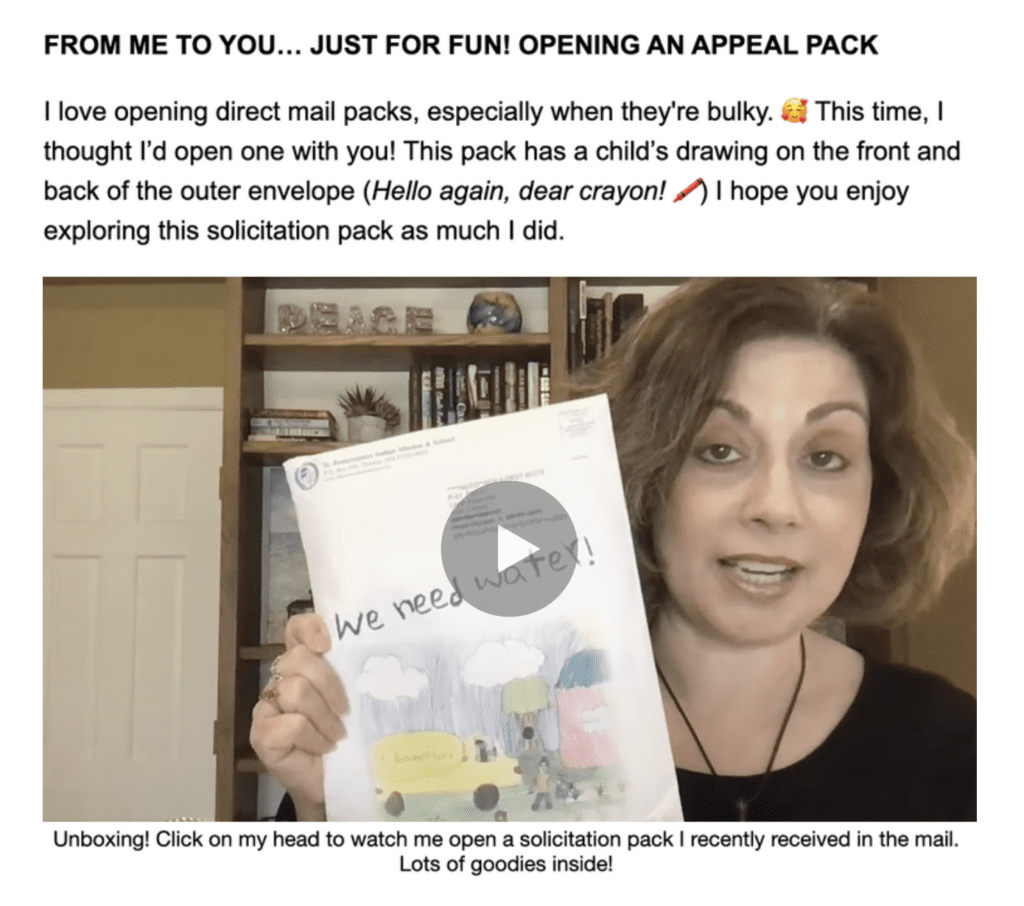 Barbara O'Reilly– Power Up Your Fundraising
With over 25 years experience of fundraising and building successful fundraising strategies, Barbara O'Reilly is someone you want to learn from. Her monthly newsletter focuses on important issues affecting the nonprofit sector. Barbara will help you put your best fundraising foot forward as she provides you with fundraising tips focusing on annual giving, mid-major giving, Boards, campaigns and insights and analysis into what's happening in the sector. (Learn from Barbara on Twitter)
Heather Nelson– Heather's Corporate Fundraising Cheerleading and Resources
Heather Nelson is a corporate fundraising specialist. Her weekly newsletter focuses on raising money from companies with relationship building and good feelings. Sign up for plenty of resources, tips and cheerleading to make sure that corporate partnerships and sponsorships are easier for you and your organization. Heather also shares stories and her experiences with mentorship, volunteerism and being a part of a thriving community of fundraisers. (Learn from Heather on Twitter)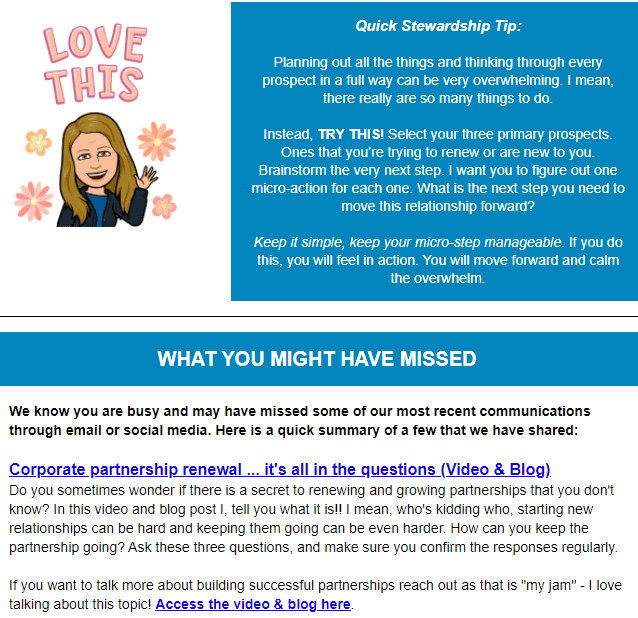 Lisa Chmiola– Fabulous + Philanthropy
Lisa Chmiola is a longtime fundraiser with experience, knowledge and expertise you should be learning from. Her monthly newsletter focuses on philanthropic practice in action and usually there is a theme for each edition's content. You'll receive a mix of resources (videos, blog posts, articles, upcoming trainings) to help you and your team of fundraisers execute fabulous philanthropy at your organization. (Learn from Lisa on Twitter)
Claire Axelrad– Clairification School Blog
Fundraising authority Claire Axelrad is definitely someone you want to be connected to! Her newsletter brings you experience and evidence-based, original blog articles designed to shed light on latest trends and current best practices. Topics include: Annual giving; donor retention; major & legacy gifts; social engagement; online fundraising; boards & leadership; culture & values; strategy & management and content marketing. You'll receive articles twice each week plus tips, cheat sheets, templates and bonus materials. (Learn from Claire on Twitter)
Bonus: To also get on the free Clairity Click-it twice monthly newsletter, subscribe here
The Podcasts
Jess Birken– Charity Therapy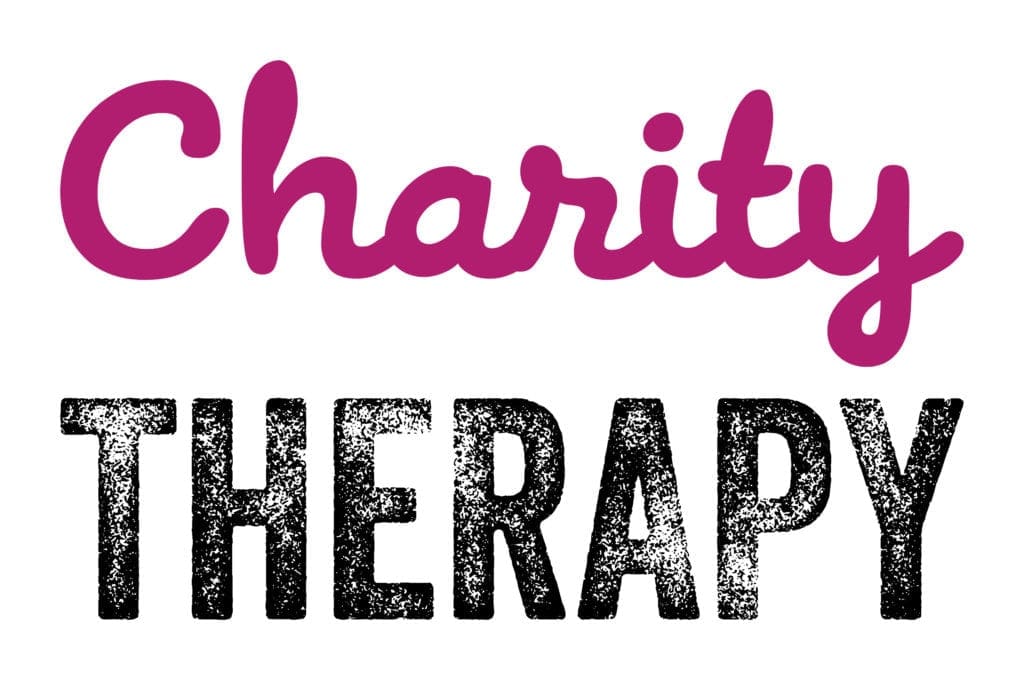 The Charity Therapy podcast is designed to educate and entertain growing organizations. Twice a month you'll learn what goes on behind closed doors at nonprofits. Listen and find out what goes wrong, what goes right and what we can learn from it all. Irreverent and informative Dear Abby style Q&A with your host Jess Birken and a cavalcade of guests. (Definitely follow Jess on Twitter!!!)
Mike Duerksen– The Build Good Podcast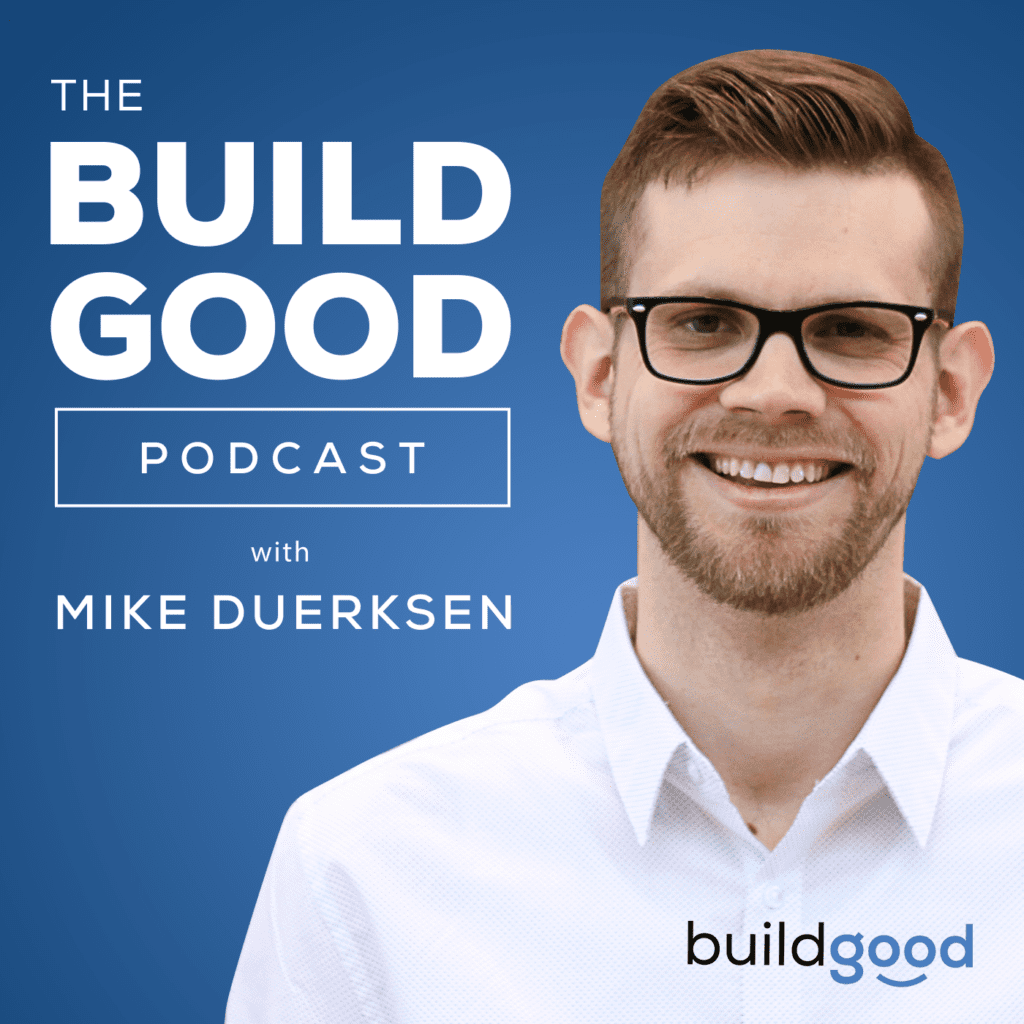 Mike Duerksen is a fundraising, copywriting and direct mail smartie. His podcast focuses on individual giving and direct-response fundraising. His expert guests provide practical advice to help you build a revenue engine by growing a broad base of individual donors — from direct mail, email marketing, digital fundraising, monthly giving, behavioral economics and more. Subscribe today and listen as new episodes drop every other Wednesday. (Learn from Mike on Twitter)

Join over 1,000 nonprofit pros and subscribe to my daily newsletter! You'll get the best NPO content from around the web delivered straight to your Inbox. A chance for you to read, learn and implement. Subscribe today!