Yes, you read that title right. I spent 24 straight hours on Zoom. I assume your first question is: Why?
Happy Birthday
Last week Wednesday night and Thursday was my Hebrew birthday. I'm not a big birthday celebrator, though in the past 4 years I've been in the U.S. during my birthday and made sure to go out for a very large steak.
Heck, last year I was in Vegas and gave a presentation to the local AFP Chapter, went out for steak, went to see the Blue Man Group and then got to meet the Blue Man Group!
This year the plan was also to be in Vegas on my birthday. Of course Coronaworld wiped out my entire summer trip and my plans to meet more online friends IRL.
So as my birthday approached and realizing I'd be alone, without family or friends, I decided to celebrate it virtually this year with as many people as possible.
I was turning 48 and given 24 hours, I could count down my favorite 48 songs of the 80s, a new song every 30 minutes. If you follow me on Twitter, you know how much I love everything about the 80s, especially pop culture, pop music and big, glorious hair. (Thank you to Platinum Blonde and Demi Moore's hair in St. Elmo's Fire!)
I invited anyone and everyone and messaged people the link to join at anytime. To say the least, I had an AMAZING birthday with family and friends, all of whom made me smile, laugh and enjoy my special day.
What I learned During A 24 Hour Zoomathon
Yes, I stayed up all night and day. Made it through to announce my favorite 80s song. (You can view the full list here, with a brief explanation as to why I chose each song.)
Let me share with you six lessons I learned about virtual events while Zoomathoning:
ONE: If your organization is going to hold a virtual event, it's not enough to hold an event. You have to have a catch to attract the maximum number of people to attend. Just telling people to come celebrate my birthday wasn't enough. When you tell them we'll be debating my song choices and reminiscing about everything 80s, they'll show up! (And create a spreadsheet critiquing my choices. Thanks Jim!)
TWO: Be located in a place with very good WiFi. If I had been located in my usual location, I would have never attempted this event. The WiFi goes up and down and it's annoying when I'm in the middle of a podcast recording and have to start all over again. But thanks to a very good friend, I was in a location with a strong Internet connection. It did go down twice but that's not bad for a 24 hour period.
If your organization is holding an event or webinar or meeting via Zoom, make sure the Internet connection is stable. Otherwise, people's time is wasted and at some point they'll just opt out of the meeting.
THREE: Be prepared! You need to prepare in advance who's going to speak, what they're going to say, what information needs to be shared, links to add to the chat, slides for screen share and anything else that will help the event flow smoothly. Too many rough edges, stoppages in play for people to get their act together and people will move on. You've already got their attention. Now keep it!
For each song, I'd have ready its Wikipedia page so we could learn more about the song and sometimes, do a deep dive into what happened to the artist/band. (We may have learned more about Chris de Burgh than we wanted.) I also had stories at the ready related to each song, to explain my choices. Not only that but I also kept the list of songs that didn't make the cut. That meant we could discuss my non-inclusions as well. Let's just say I took a lot of heat for some of the songs I excluded.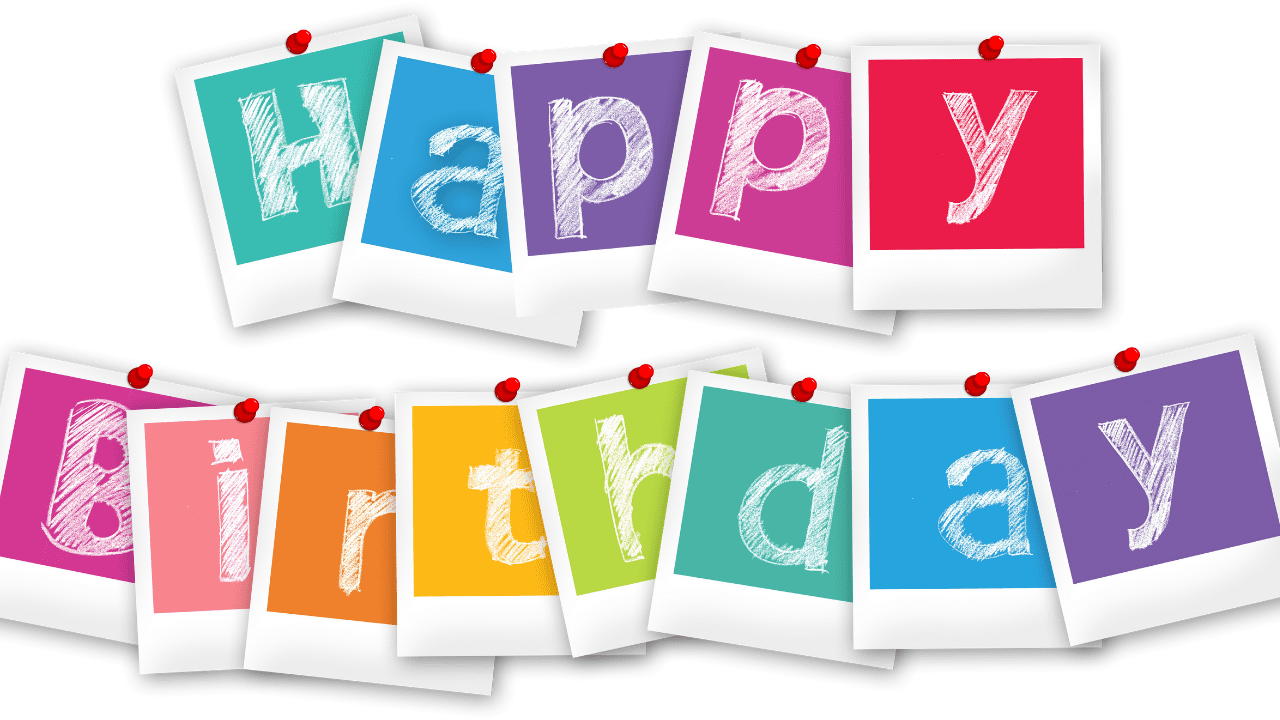 FOUR: Screw ups will happen. How you deal with them is what makes or breaks the event.
On my list was the song "Video Killed The Radio Star" which I was sure came out in 1981 or 1982. I should've checked because it was actually released in 1979. Meaning that after I had already announced my choice, I almost immediately realized my mistake and substituted in "The Power Of Love" by Huey Lewis and the News.
Please note that my mistake was noted by viewers and one viewer, who or may not have been my son, changed his screen name to show how many mistakes I made during the broadcast. For the record: 3. Not bad.
FIVE: I have a paid Zoom account. It says that you can schedule a Zoom for 24 hours. I can testify that it's true: You can Zoom for 24 hours straight.
SIX: Live tweet! Just because you're having a virtual event doesn't mean everyone is attending. Tweet during the event and keep people updated. Tweet the link so those who want to join in the middle can do so.
I tweeted out each song as I counted down from 48 to 1. And yes, those tweets started other discussions which enriched not only the experience but I shared those tweets with those on the Zoom.  
Family And Friends
My birthday party was a master class in friendship. Family and friends made sure to join me and make my birthday a happy occasion. My sons stayed up till 3:30am, slept for a few hours and then rejoined the Zoom. Friends from across North America and Israel took time out of their busy schedules to tune in, remember the 80s and argue with me over my song choices. One friend stayed on the line for the entire 24 hours! No joke.
I bring this up because there's an important takeaway that we need to be constantly reminded about:
Coronaworld, lockdowns and quarantine have isolated people even more than usual. We all have family or friends going through rough times. Coronaworld has made their situations even worse. So I request, implore, beg of you:
Text them. Call them. Video chat with them. Let them know they're not alone. Cry with them. Laugh with them. Advise them. Listen to them. Be present in their lives.
P.S. So did I get any birthday presents? Well, Dee Snider of Twisted Sister liked my tweet that mentioned him and Platinum Blonde retweeted my tweet that mentioned them. So yeah!
Is your nonprofit looking to upgrade its fundraising and marketing? Let's talk and see how we can work together to craft a strategy that propels your organization forward!
Don't need a full strategy but do need someone to do an audit of your email marketing, website content, social media or fundraising/marketing collateral? I'm happy to work with you! If you're a subscriber to my newsletter, then be in touch before the end of July to take advantage of my special promotion! (See the above link)