A guest post by Ira Horowitz
Your organization's website is an incredible Swiss Army knife: it's a place to provide relevant resources and information to your audience and supporters, grab the attention of potential donors and showcase your hard work and efforts. That's the power of using your website as a marketing tool. But to take advantage of this, you'll need to harness this power to the best of your abilities with these tips.
1. Identify your target audience and their needs. 
First things first — who's your site for? Your site should be designed around a target audience, or the group that's interested in or would benefit from your services. To get started on narrowing down your target audience, here are a few questions to consider: 
Do you serve a certain location or are you a national or worldwide organization? 
What demographics do your target audience members fall into?

How does your target audience typically interact with your organization?

What kinds of particular needs do they have that you serve? 
Without knowing your audience and tailoring the content on your site to engage them, users won't be as emotionally invested in your goals. But how do you get to know what your audience wants? 
Everything around getting to know your audience and their needs revolves around data: 
Your email click-through-rates and conversions that may give you a better sense of what type of emails your audience likes or dislikes

Survey results after an in-person event or webinars that can lead to more engaging or helpful presentations

Even the analytics from your site itself that can pinpoint bottlenecks or places where your users drop off before performing an action
But you shouldn't jump into trying to gather and analyze data without a purpose. You'll need to develop a proper data marketing strategy, which will give you a better sense of what data is useful and relevant. After developing your strategy, reviewing donor data and analyzing your website analytics are both great ways to get an idea of what content your audience is engaging with, or wants more of.
Data like this, however, is mainly gained after-the-fact. If you want to create a site from the ground up, you should consider using an audience persona. 
An audience persona is a character that resembles or has the same qualities as your target audience. That may be your donors, volunteers/supporters, or people using your services. An audience persona can serve as a launching point for understanding your target demographic and their needs better. 
If you design your site and create content around an audience persona, you'll be able to start building out the site for that audience and refine it with the data you collect. 
But keep in mind that you and your audience may have differing views on what kind of content is useful or will be well received. Bringing in an outside opinion or a fresh look on things can be just the thing to make sure that the content you're creating works for your target audience not just in theory, but in practice.
2. Populate the website with engaging content and user-friendly tools. 
Your site operates as a hub for information relating to your cause and how your organization stands out. But without giving your users the opportunity to engage with your content and your nonprofit as a whole, that message is likely to fall a little flat. 
All of this revolves around EEAT: expertise, experience, authority, and trustworthiness. Your visitors should understand how and why your organization is the best at what you do and that you have the proper and relevant information for their situation.
Your EEAT boils down to the content on your site, which needs to be right for your audience as well as your brand. But the right content for one site might not be right for the next. 
If you work with animals for example, it may be useful to have photos and videos of them, or an events page to highlight when volunteers and supporters can interact with them. For other organizations, written or video testimonials from former volunteers or people your organization has helped may be received best.
Some types of content you may consider for your site include:
Blog posts

Press releases

Videos

and photos

Podcasts

Volunteer/donor testimonials

An "About Us" page or pages describing your mission

An FAQ page
So what about your campaigns and special events? Content serves an invaluable purpose for gaining donations and conducting successful fundraisers as well. 
Your website has two main goals: relay information about your work and point your visitors in the right direction to do something about what they've learned. Depending on your organization's goals, that may mean encouraging visitors to sign up to volunteer, register for an event, reach out about getting help, donate to your cause, or another action. 
The types of content you use for your efforts will be unique to your organization, but some broad tips include:
Optimize your donation page or creating a unique one for each individual campaign

Design and implement a detailed volunteer registration page or tool

Utilize a dedicated event registration tool or feature 

Highlight or emphasize your social media pages
Your content will always need a secure strategy behind it, so knowing the key to marketing your fundraiser will help you create and implement successful campaigns. 
3. Optimize the user experience. 
If your website is designed to be a marketing tool Swiss Army knife, then user experience (UX) is the handle that houses the individual pieces of content. Having a great nonprofit website isn't just about the information you're presenting, it's also about how you're presenting it. 
UX is the main idea behind creating a positive experience on your site that fulfills your user's needs. In other words, having good UX design will give your visitors: 
The information they came for and as a result, they'll be more likely to stay on the site and/or return to it in the future

A mission to support and goals to get behind which may encourage them to donate their time and/or funds

For possible beneficiaries, the help or support they need
Part of having great UX design is having the right content in the right place, but what's equally as important is ensuring that your site is accessible. 
Designing your site with accessibility in mind means creating it with a clear and intuitive system of navigation, optimizing for desktop and mobile users and taking care to make sure it's usable for people who may be using assistive technology or another alternate way of viewing your site. 
For navigation, having an easy-to-use toolbar and links in the footer can help visitors orient themselves on your site and get to the information they're looking for faster. Optimizing the design for mobile and desktop involves using responsive web design that allows the site to adapt to any size screen and removing elements that would be too difficult to view on a mobile device. 
And designing a website that's accessible to those with varying abilities can take a number of forms including using alt text for images, selecting colors that have sufficient contrast ratios and allowing for users to manually enlarge text as needed.
All of these design considerations will help visitors find the information they're looking for in the places they expect to find it and allow for people with varying abilities to be able to engage with your site.
Creating a site with these individual tools and systems in mind may seem daunting, but many organizations have set themselves as examples of the best of the best. These great nonprofit websites use a combination of all of these design elements to grab their audience's attention.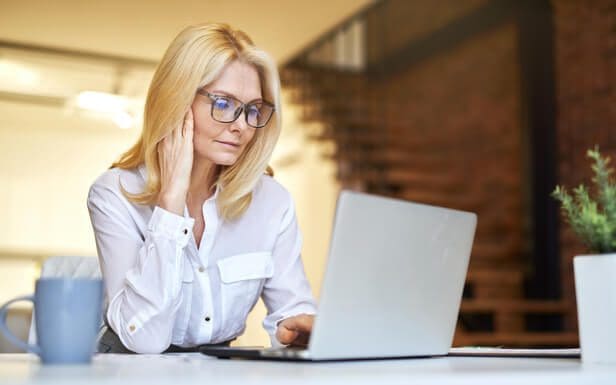 4. Add calls-to-action throughout the website. 
Engaging content is half the battle. The other half is telling your ready and willing volunteers, supportive donors and interested audience where to take action or get help. A call-to-action (CTA) can be used both as a guide and motivator to your users, getting them to take an action you'd like them to take. 
You may think of these as only links to more information or your donation form and that they're the least of your worries. But your CTAs are some of the most powerful tools at your disposal. Without a way to move forward with your organization, visitors are left back where they started. 
A simple call-to-action is the most effective type and there are three main characteristics of a successful one:
A link to the right page for what action you'd like them to take

A short, eye-catching and emotion-provoking phrase that gets them to click

A visual design that helps it stand out against the rest of your content
The most important aspect of course is having the right link. If your CTA brings your visitor to the wrong page, they may either get confused or not continue on the site to find the right page, meaning you've just lost a conversion. 
Similarly, a CTA button that just tells them to 'Read More' or 'Click Here' isn't very descriptive or eye-catching. Your text should match the tone and brand of your other content as well as build off of the content relating to it. You want to encourage visitors not to just do something, but to do something specific about what they just interacted with. 
And a visual style that sets the button apart from the rest of your content is what brings it all together. There should be a clear but cohesive distinction between the main content and what action you want your users to take following it. 
By now, if you're thinking about your site and realizing that it could use an upgrade, you might be worried about how to make that happen. If you're not sure where to start or you don't have the resources to create it yourself, you don't have to settle for a less than stellar marketing tool — an agency dedicated to building websites for nonprofits may be just what you need.
5. Monitor your website's performance. 
The final tool to round this out calls back to your data and how to take advantage of it. Using analytics doesn't stop at honing content for your audience, it's a part of how you ensure that your website is helping your organization market your mission. 
Utilizing platforms like Google Analytics can give you valuable insights such as what devices your visitors are using to view your site and how many people are converting from a particular campaign, both core parts of implementing an across-the-board strategy to reach your audience. 
Employing Google Analytics in your strategy can also give you a number of advantages such as: 
Giving you data on your target audience through demographic data and if you're reaching them as effectively as possible

Finding weak points in certain areas where you may not be getting as many conversions as expected

Testing which types of content your audience engages with more to inform future campaigns and messages
Having access to so much data can be an overwhelming prospect, but with a guide to understanding how Google Analytics can work for you, this can be the tool that completes the set.
Implementing these strategies and shaping up your website into a dedicated multi-purpose marketing tool can be an incredible task, but in doing so you'll be able to reach your supporters and those you help in a way that speaks to and engages them. 
Taking care to think about your audience's needs, create engaging and user-friendly content, craft eye-catching CTAs and monitor and refine your approach as necessary will all help take your site to the next level. And with a great nonprofit website, you can focus more on your dedicated work to completing your organization's mission.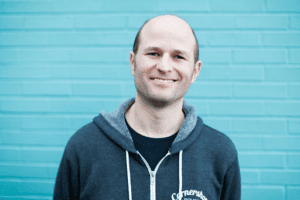 With 15 years' experience, Ira Horowitz is an expert in nonprofit online communications and online fundraising. He is the founder of Cornershop Creative. His work has resulted in increased funds and resounding supporter engagement for hundreds of organizations.
Ira oversees our project management team and works with clients to provide our clients with the best possible final product. He also manages all of our strategic engagements and helps guide nonprofits to determine their long-term strategy goals for online communications.