Calling people on the phone.
It's almost a lost art, given how much we like to text and Whatsapp.
And who has time for a conversation? We're so busy with work and multi-tasking and catching up on the latest Netflix show and doomscrolling our Instagram feeds.
So yeah, it's easier to text than call.
Which is too bad if you work for a nonprofit. Picking up the phone is one of the BEST ways to connect with supporters, build relationships with donors, discover new fundraising and marketing content and increase donor retention.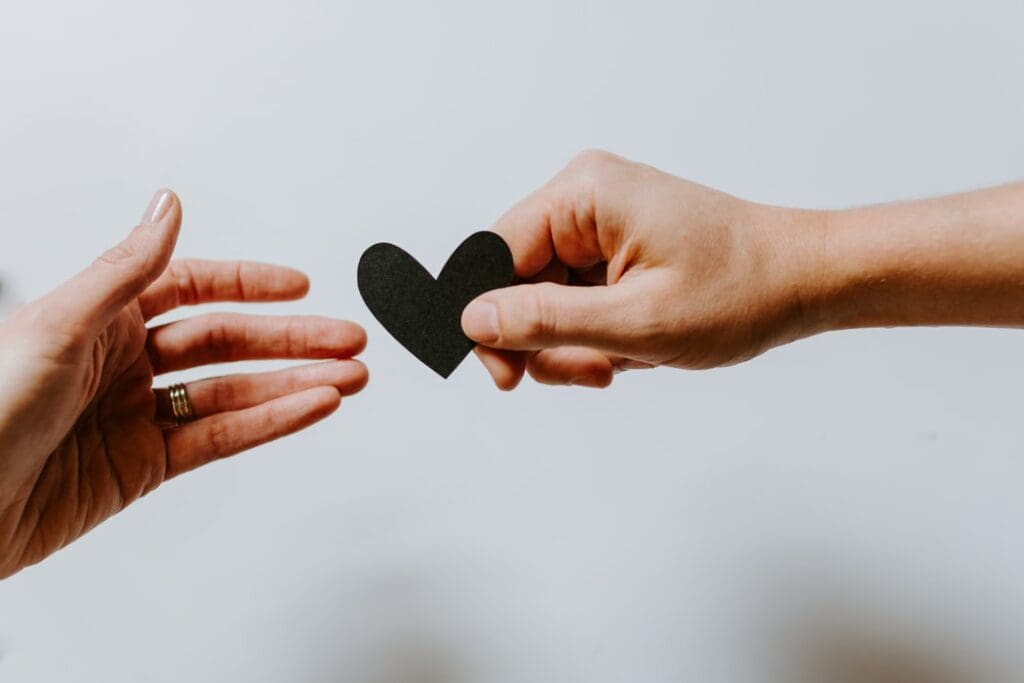 Data And Phone Calls
Let me share with you three data points which demonstrate the power of a phone call.
Bloomerang: Calling a first-time donor once or more within 90 days increases the retention rate up to 58% and nearly doubles the amount of the second gift.
Penelope Burk: A thank you call from a Board member within 24 hours of a donation increases the likelihood of the second gift being 39% larger.
Roger Craver: Calling to thank donors generated a 56% increase in first year retention (18-20% normally) and a 72% increase in revenues.
You just finished your year-end campaigns. You've acquired new donors. How can you turn those people into recurring donors?
The answer is in the data: Get on the phone and call them! Higher retention rate, higher gift value. More chances to build relationships.
As a sector, we rely too much on email and direct mail to communicate with our donors. Both of those are one-to-one communications tools. And of course they're easier and save time. But it's also mass communications. A phone call? Your attention is focused on one specific person.
By abandoning phone calls, you are losing a wonderful opportunity to get to know your donors better and connect with them. If fundraising isn't about the money but it IS about building relationships, then shouldn't you use a diversified approach to communicating with donors?
If that's not enough, here's another reason for picking up the phone and calling supporters.
Origin Story
I always recommend clients pick up the phone, call donors and simply say a heartfelt thank you. Show gratitude. Let donors feel the love.
Think how much they'll appreciate the call. You're not bothering them for money. You're simply calling to thank them for making a positive impact in their community.
Why is that important? When the gratitude you show donors is memorable, that's what they remember. They'll recall that good feeling the next time you ask them to donate.
The opposite is true as well: When your thank you's are perfunctory and business-like, donors remember that. And not in a good way.
Besides calling to say thanks, I always recommend clients ask the donor one or more of the following questions:
How did you first find out about us?

Why do you donate to our organization?

Which of our programs interests you the most?

What impact are you looking to have in the community?
The answers to these questions are worth gold for your fundraising and marketing strategy. You're going to hear stories you can use in your materials- email, social media, website, annual report and more. You're going to hear things about your organization you never knew or thought of.
In short, a simple phone call can open the door to a wider conversation, one that can pay dividends for all parties.
The Phone Call Challenge
So why am I writing about phone calls today?
As 2022 begins, I am challenging you and your organization to take my Phone Call Challenge:
Pick up the phone. Once a day. For 5-10 minutes.
That's it. Make 1-2 daily phone calls to donors and supporters. You can decide who to call but I want you to commit to doing this every workday through the end of the year.
Maybe you concentrate on monthly givers, thanking them for consistently donating.

Or maybe you focus on new donors and start building the relationship with them.

How about you zero in on people who have given once a year for 3+ years and it's time you find out more about them.
You choose who to call. But I want you to pick up the phone and call!
Right now it might sound daunting. "I don't have time for that!"
But here's the thing: When you make time for the things that really matter, you'll see success. If by the end of the year you've reached out to 200-500 supporters and connected with them, isn't 5-10 minutes a day worth it?!
However, I don't want to leave you with a commitment that you can't track. Here's how I'd like to help:
Email me and I'll send you a spreadsheet of dates for each month so that you can track your calls and the subsequent knowledge you gain from them. Please include in your email the name of your organization and your logo.

Go to your online calendar and set a daily (Monday-Friday) reminder, at the same time each day, to phone donors.

Make your call/s. Fill in the spreadsheet right afterwards. If you can, add the info to your donor database.
That's it. Piece of cake.
I will check in with you from time to time to see how it's going. If you run into any issues, email me and I'll be happy to help you.
Let's Do This!
My agency helps nonprofits build relationships, raise more money, have more impact and service more people in the community.
How does that get accomplished? Part of my strategy when working with clients is to make them pick up the phone. Call donors to say thank you. Make them feel good. Get their origin story. Build relationships.
Now it's your turn.