A guest post by Mike Snusz
From budget management to fundraiser supervision, nonprofit teams are constantly working toward organizational success. This often leaves less time for other needs, such as developing a marketing strategy, especially if you have a large donor base to reach. We'll look at three strategies to automate your marketing efforts:
Invest in the right tools

Segment your contact lists

Leverage drip campaigns
By streamlining your nonprofit's marketing efforts, you can alleviate your team's administrative burden while effectively expanding your outreach. Let's begin.
Invest in the right tools
Just as the right technology can make fundraising and bookkeeping easier for your team, the marketing process can also be simplified with digital solutions. Create a plan for your marketing content and distribution, then find software that will supplement this plan. Specifically, you'll want to look for tools such as:
A text fundraising platform.

Look for a tool that allows you to

fundraise via text message.

The right tool will allow your nonprofit to schedule their text messages to send automatically. Then, supporters can reply to the text message with a donation.

Social media schedulers.

Choose software that allows you to create and schedule social media posts. Some tools streamline all your social media accounts to let you plan posts across platforms to publish synchronously.

Constituent relationship management (CRM) software.

Some CRMs automatically collect donor data from messaging materials and organize the information in a database. This tool is especially helpful for gathering information on large donor bases and coordinating your outreach efforts.
Each of these platforms will further your outreach efforts in different ways. For example, you might schedule text messages around major fundraising deadlines in advance to consistently engage supporters and encourage giving. Instead of texting periodically throughout the month, you can construct your messages at once and schedule a send date and time. 
Automating your communication schedule can make your outreach more convenient, but you should still add a human and personal touch to your messaging. Craft heartfelt and specific messages so supporters know you're personally reaching out to them. For example, your donor thank-you messages should include your supporter's name, reference the impact of their specific contributions, and direct them to other opportunities to get involved that are relevant to their interests.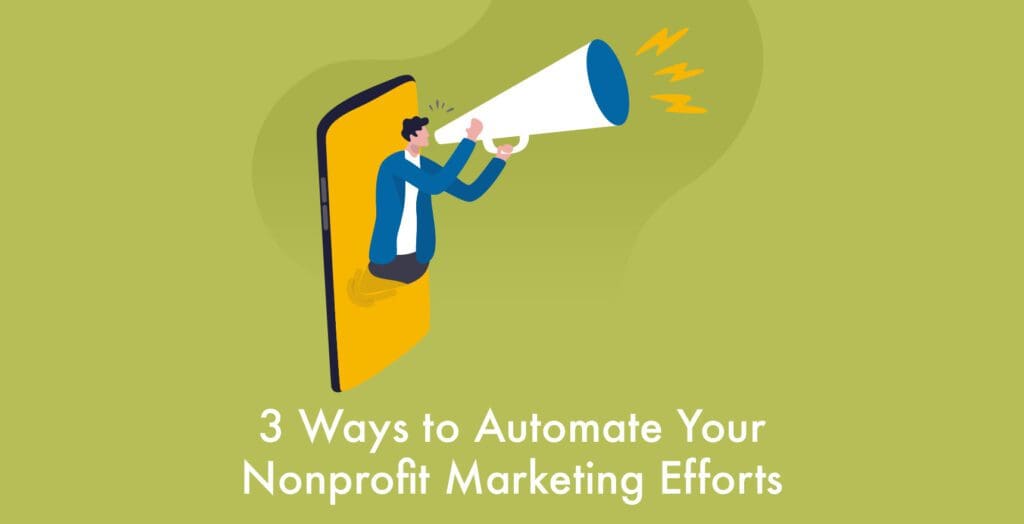 Segment your contact lists
To know how to personalize your outreach, research active and potential supporters. This will help you learn more about your target audience and determine how to best appeal to them. You'll notice some supporters share similar characteristics, such as:
The way they contribute.

Did they give monetarily, donate their time, or contribute in another impactful way? This might help you determine what message will prompt them to give.

Their donation details.

Consider your supporters' donation frequency, recency, and amount. Segmenting your contact lists based on these factors can help you create highly tailored messages that are more likely to inspire giving. For example, you might create a contact list for lapsed donors to reengage them with your organization or create a contact list for donors that recently opted into your marketing campaign so you can effectively welcome them to your nonprofit.

Demographic similarities.

Gather details about your supporters that might influence the ways they give, such as their age, geographic location, or income level. This can guide the platforms you use to reach out and the nature of your requests.
Nonprofits can also use higher education institutions as a prime example of navigating text marketing and creating emotionally compelling content. According to Tatango's guide to higher education texting, universities or colleges appeal to their supporters by highlighting recent research projects or learning experiences made possible through alumni contributions. As you get to know your audience, you can frame different stories for certain audiences based on their interests in your organization.
As you collect donor data, ensure your information stays organized and updated. Digital marketing data shows that only 38% of nonprofits delete unengaged subscribers from their email lists regularly. This can be detrimental to your outreach, especially if email providers start to notice lower clickthrough rates and categorize your messages as spam.
Leverage drip campaigns
Another way to automate your messages is by connecting them to relevant triggers. This lets your audience do the work—their interactions with your initial messages will determine the future messages they receive. Drip campaigns automate a series of communications that prompt supporters to learn more about your organization or complete a given action. For example, you might establish the following triggers for your communications:
Registering for an event

Clicking through an email

Signing up for a service

Leaving a page on your website

Making a donation
When supporters engage with your organization in any of the above ways, they'll receive a prompt for their next steps. For example, the above actions might trigger the following communications:
Text updates with links to information about an upcoming event or project

A confirmation email that directs readers to the nonprofit's website

"Are you sure?" message with links to other web pages that might be relevant

Letters or flyers sent via direct mail
Think about a drip campaign like a decision flow chart. Every action is determined by the previous decision. In the same way, a drip campaign will automatically adjust your message timing and recipient list based on your audience's responses. 
According to BWF's guide to digital fundraising, considering the donor journey will maximize your digital fundraising results. Drip campaigns are a perfect way to automate your marketing materials based solely on a donor's journey.
For example, supporters who register for an event might receive a confirmation text message. Some may follow a link in the text and, as a result, receive another text message the next week reminding them about the event and encouraging early donations.  Your supporters essentially receive additional nonprofit text messages simply by reacting to previous communications.
Your nonprofit has a lot of important work to do, and establishing an efficient workflow is key to ensuring you accomplish your mission. Marketing methods that effectively engage your donors can still be streamlined and convenient, without sacrificing the authenticity of your outreach. 
Examine your target audience to determine which methods will resonate most with them. Different tools and strategies are necessary for different audiences, so it's important to evaluate your audience's needs before planning your marketing campaigns.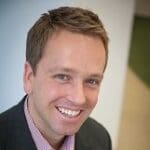 Mike Snusz brings 19 years of digital fundraising experience to his role as Director of Nonprofit Customer Experience at Tatango, a text messaging platform for nonprofits and political campaigns. Prior to Tatango, Mike spent 15 years at Blackbaud leading a team of digital consultants that helped nonprofits improve their online fundraising, monthly giving, email marketing and peer-to-peer fundraising programs. Mike started his nonprofit career managing the Ride For Roswell from 2003 to 2005 in his hometown of Buffalo, N.Y.